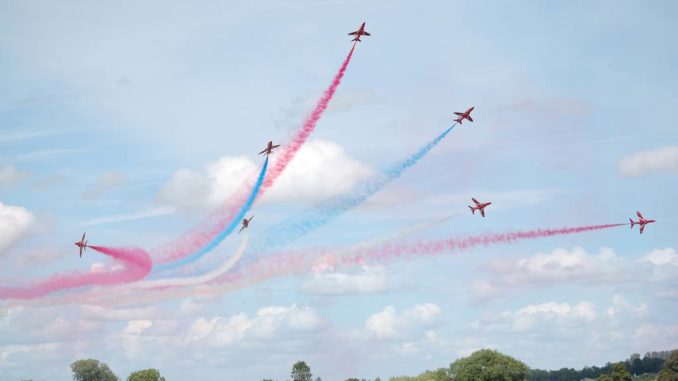 The Civil Aviation Authority (CAA) has announced an increase in fees paid to it by air show organisers of over £10,000 for the average air show.
The new fees come in the wake of an air show review by the CAA following the crash at Shoreham Airport in august 2015.
The average air show with between 25-30 display items paid £2020 to the CAA for permission to hold the air show, this has been doubled to £4040 for 2016.
The most controversial move however is the introduction of a Flying Display Post Event Charge of £10,000 which is to paid within 10 days of the event finishing.
Rather than explain the new fees or even justify them the CAA have opted to have a consultation about them. The group "Keep Air Shows Airborne" stated on their website that:
This is an opportunity (with a very tight deadline) to do something that will help the aviation industry, educate the next generation and support charities and your local economy
adding:
…airshows are the 2nd biggest spectator sport in the UK after football
The new fees and regulations have already had an affect of the 2016 air show season with many smaller air shows, such as Llandudno having already announced they will not take place this year. "Keep Air Shows Airborne"  have urged the public to get involved the consultation to ensure the CAA is aware of public feeling about this matter.
Air Shows serve as a massive boost to tourism and the local economy where they take place and whilst everyone agree's safety is always the top priority, the 600% increase in fees is hard to justify.
The deadline for the consultation is 29th February 2016.