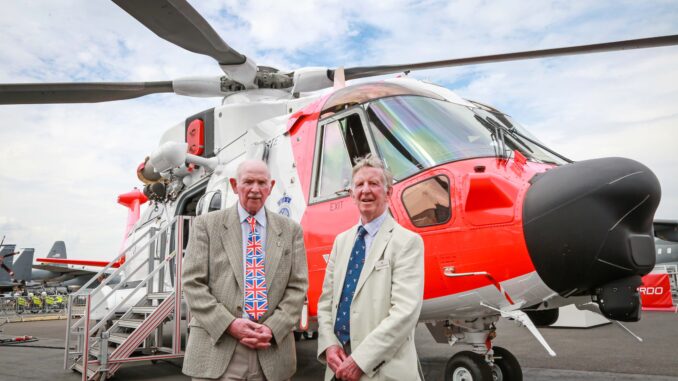 Hampshire based Barnbrook Systems Ltd, which employs 35 people, has been selected to supply Poland's search and rescue helicopter fleet with cutting edge technology which will allow the Leonardo AW101s to refuel mid-flight.
Barnbrook will supply 64 of its smart fuel pressure fuel switches for us on 16 AW101s which will be able to extend their range, increase endurance and save more lives.
Leonardo has been using the switch since it was introduced in 2016 and it has already been used by military and search & rescue agencies in the UK as well Norway, Italy, Portugal and Canada.
Managing director Tony Barnett said: "This one of the largest orders to date for our fuel switch.
"It means another search and rescue fleet is able to remain on operations for longer rather than having to return to base to refuel at a potentially critical time in a search mission.
"It is incredibly rewarding for all at Barnbrook Systems to think that our technology and products are helping to save lives on the other side of Europe."
Barnbrook will be attending the forthcoming Farnborough International Airshow and Tony added: "It is also a tremendous boost for our company as we build momentum moving out of the pandemic and going forward to the Farnborough International Airshow in July."