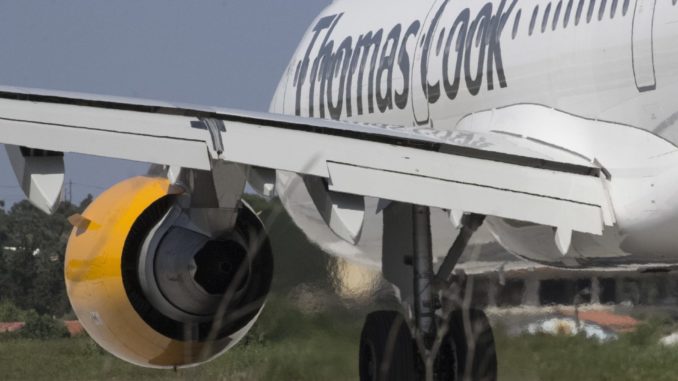 Thomas Cook is admitted to staff that its cash injection from Chinese tour operator Fosun will leave current shareholders with little or no value in the Thomas Cook shares they own.
The company says it is in "advanced talks" with Fosun, who is already Thomas Cooks largest shareholder, to invest £750 million into Thomas Cook as a rescue package for the struggling tour operator.
Under the proposal, Thomas Cook will get an injection of £750 million which would provide sufficient liquidity to keep trading over the Winter 19/20 season.
In a communication to staff, the CEO Peter Frankhauser admits that Thomas Cook had operated with "too much debt for too long" meaning that a deal of this kind with Fosun was the only "responsible" thing to do.
As a result of the news, Thomas Cook share prices have crashed nearly 60%.
Thomas Cook is the UK's oldest tour operator having been set up in 1841 but recently has struggled to afford its high street presence. Earlier this year it posted half-year losses last year of £1.5 billion.
Its turnaround plan included closing 31 stores across the UK.
Earlier this year it announced it was seeking a buyer for Thomas Cook Airlines (MT/TCX) and was told that would be needed, or at least in motion before banks would consider further financing.
Peter Fankhauser, Chief Executive of Thomas Cook said: "After evaluating a broad range of options to reduce our debt and to put our finances onto a more sustainable footing, the Board has decided to move forward with a plan to recapitalise the business, supported by a substantial injection of new money from our long-standing shareholder, Fosun, and our core lending banks. "While this is not the outcome any of us wanted for our shareholders, this proposal is a pragmatic and responsible solution which provides the means to secure the future of the Thomas Cook business for our customers, our suppliers and our employees."
Customers are urged to be confident in booking with Thomas Cook all holidays are covered by ATOL so in the event of a company collapsing customers money is safe, or if they are on holiday, would not be left stranded.