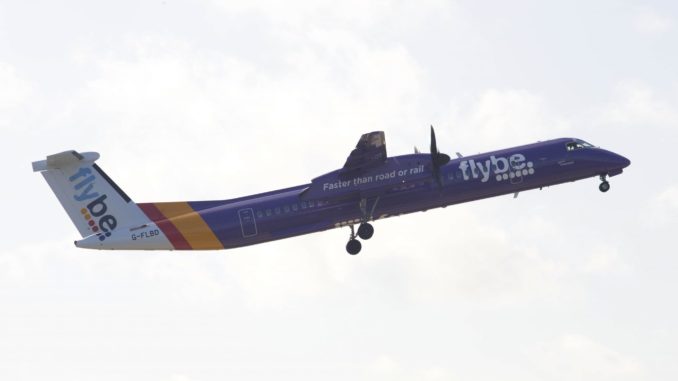 The crew of a Flybe Dash 8 didn't turn on the pressurisation system of their aircraft leading to an emergency descent last year.
The incident, which happened on the 21st September 2018, was reported to the Air Accident Investigations Branch (AAIB) by the crew.
The aircraft, G-PRPC, had taken off from Belfast en route to Edinburgh with 70 passengers and 4 crew on-board. When the aircraft reached its cruise altitude of 17000ft (FL170) warnings sounded in the cockpit and the crew confirmed that the cabin altitude was over 10,000ft.
The crew immediately actioned the Rapid Depressurisation and Emergency Descent actions from the Quick Reaction Handbook and sent a Mayday distress message.
During the emergency checklist procedures, the crew became aware that both air conditioning packs were switched off and after turning them on, the aircraft began to pressurize.
The crew descended to 10,000ft (FL100) and continued on to Edinburgh where the aircraft landed safely.
In the report, the crew blamed high workload factors including having to deal with some technical issues with the aircraft as well as extraneous factors such as an issue with drinking water.
Combined this led to the crew being in a situation where their workload was significantly above the norm leading them to believe they had completed all the relevant checklist actions correctly.
In conclusion, the AAIB said: "The aircraft departed Belfast with both air conditioning systems off and therefore did not pressurise. The fact that the systems were off was not detected during routine checks before departure. The effectiveness of the crew's actions was reduced by the high workload resulting from operational factors and by their attempts to deal with the symptoms of a technical issue with the aircraft, which had not been communicated to them."