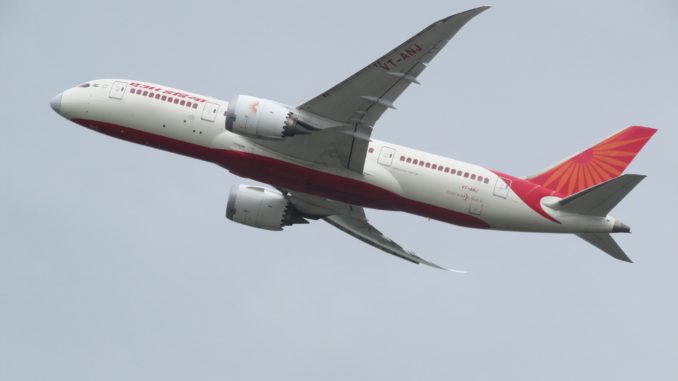 Increases from twice-weekly to three-times-per-week
Air India has announced that it is increasing the frequency of its flight from Birmingham to Amritsar to three times-per-week from 5th May 2018.
The service currently operates twice-weekly but the airline will add an additional service on Saturday evenings. The flight will arrive Birmingham Airport at 18:15 and depart for Amritsar at 19:45.
Air India has operated from Birmingham Airport for over four years after launching a Delhi flight in August 2013. The increase of flights to Amritsar gives more capacity on a route that gives direct access to the major commercial and cultural centre in the heart of the Punjab. Amritsar is also home to the Golden Temple, one of the most revered spiritual sites of Sikhism.
Tom Screen, Acting Aviation Director at Birmingham Airport, said: "Amritsar was a new route which Air India launched from Birmingham in February this year. It's great to see the airline increase the frequency of flights within only the first few months of this route starting.
"No other UK airport currently operates a direct service to this destination and so we expected it to be popular. With over 200,000 British-Indian people travelling to India each year to visit friends and relatives, and for tourism and business interests, this additional flight shows the large demand within the region for direct Amritsar services from the Midlands."
Mr. Pankaj Srivastava, Commercial Director and Board Member of Air India, said: "Air India is committed to serving the needs of Indian Diaspora settled worldwide and the long-standing need for direct connectivity between Punjab and Birmingham.
"We are delighted to add one more frequency per week between Amritsar and Birmingham from 5th May 2018 making it a three times a week operation. We are confident that with the strong partnership with Birmingham Airport, we together will be able to grow traffic flow from the Midlands to India".
The additional Amritsar flight will be operated by the new Boeing 787-8 'Dreamliner' aircraft. The cabin comprises of 256 seats with 18 lie flat business class seats and 238 in economy class