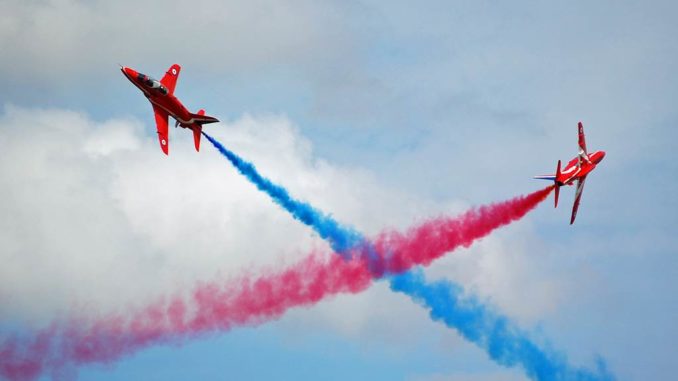 The Wales National Air Show (WNAS) at Swansea will still be a free event despite the Civil Aviation Authority (CAA) adding massive charges to air show organisers that has already resulted in the cancellation of many air shows around the UK.
The air show, which is now annual, takes place in Swansea Bay and attracts over 170,000 people. It is worth an estimated £17m to the local economy. It features everything from local aerobatics teams to RAF Eurofighter Typhoon's and of course, the world-famous Red Arrows.
The Wales National Air Show will take place this year on the 2nd and 3rd of July.
The news comes as the CAA publishes its report into air show safety following the Hunter crash at Shoreham air show last year in which 11 people were killed off-site.
Despite everyone agreeing that air show safety is the top priority, The CAA has come under widespread criticism for its increase in costs with many in the industry finding them hard to justify.
The new fees and regulations have already resulted in the cancellation of the 2016 Llandudno air show.