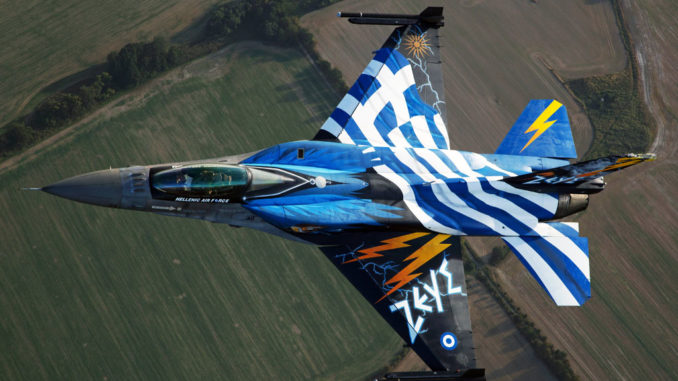 The Royal International Air Tattoo at RAF Fairford is shaping up to be a year to remember with a Greek F16 amongst many confirmed aircraft.
The Air Tattoo will celebrate the RAF's 100 year anniversary as its theme for 2018 and as part of the celebrations Zeus, the Hellenic Air Force's (HAF) F-16 demo team, will make only its 3rd appearance in the UK.
The HAF F16 is a Block 52+ version of Lockheed Martin's F-16C Fighting Falcon. It is the first time a Block 52+ variant has displayed in the UK flying but the team, "Zeus" has performed twice before at the Air Tattoo.
The RAF has yet to confirm which aircraft will be flying at RIAT 2018 but with the RAF100 celebration, you can be sure it will be something spectacular.
Other confirmed flying aircraft for 2018 include:
Canadian CF-18 Hornet
Czech Republic Saab JAS-39 Grippen & L-159 ALCA
Norwegian Historic Air Force Vampires
Great War Display Team
Swiss Air Force F/A-18 Hornet & PC-7 Trainer
Tickets are available now from £50 and Under 18's go free!