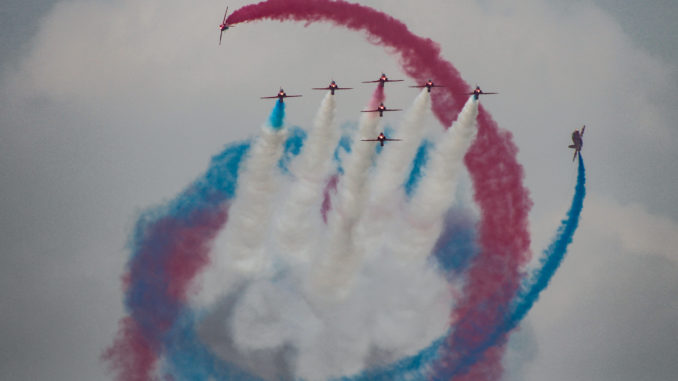 As we move from a year with no air shows to a year with just a handful, it's great to finally be talking about one that is actually going ahead this weekend.
The Midlands Air Festival will take place this weekend at Ragley Hall, Warwickshire and will mark the the first UK appearance for the 2021 Red Arrows.
In its third year of operation, the popular event will also feature fly pasts and displays from the Typhoon display team, the Battle of Britain Memorial Flight, PBY Catalina and a Wasp Helicopter amongst many others.
Other displays will include the RAF Falcons parachute team and over 120 hot air balloons including special shapes that have been confirmed for the event include Wes the Wolf, the Cornetto Ice Cream, the giant Saucepan, Buddy the smiling friend, Up, Fox, Queens Guardsman and Ordnance Survey. 
Tickets are still available for Sunday so why not get your air fix this weekend and head to the event.
For information and to book then visit https://www.midlandsairfestival.com