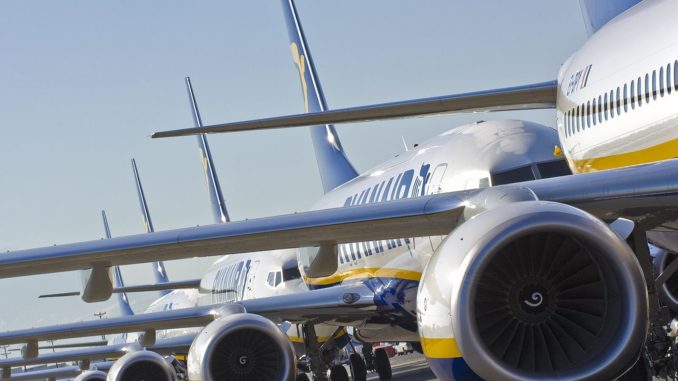 Budget airline Ryanair (FR/RYR) has announced it is to create a new base in Toulouse, France.
The two-aircraft base will open in October 2019 and will serve 20 routes including 11 new ones including:
Alicante (2 per week)
Brest (3)
Budapest (2)
Lille (daily)
Luxembourg (3)
Marseille (Daily service)
Oujda (2)
Palermo (2)
Porto (3)
Tangier (2)
Valencia (2)
Ryanair expects to see 1 million customers at its Toulouse base,a 21% increase and directly employ 60 new staff. It also estimates that the £152m investment will indirectly secure up to 750 jobs per year.
Ryanair's Chief Commercial Officer, David O'Brien said: "We are delighted to announce a $200 million aircraft investment at Ryanair's third French base in Toulouse Airport, which will deliver 1m customers p.a., create 60 Ryanair pilot and cabin crew jobs and support 750* airport jobs.
Philippe Crébassa, Chairman of the Board of Toulouse-Blagnac Airport, added: "We are very pleased that Ryanair is strengthening its presence in Toulouse. The opening of a base with two aircraft will allow to develop the offer of the company from the Pink City. The 11 new routes announced by Ryanair are also excellent news for the attractiveness of Occitanie in Europe."