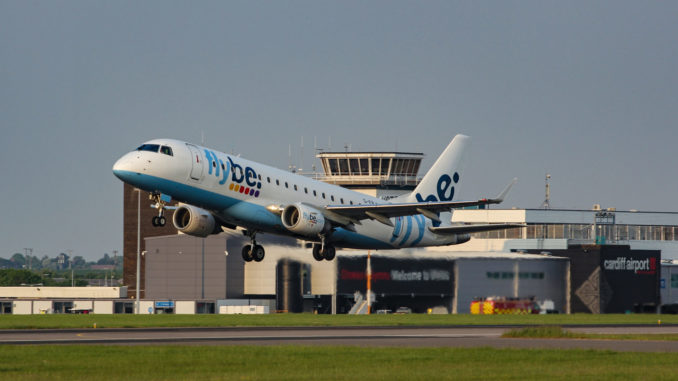 Flybe (BE/BEE) has announced that it has completed the sale of its operation, include all the companies assets, to Connect Airways Ltd, A consortium led by Stobart Group and Virgin Atlantic.
The announcement came just hours before the deadline for the sale which was awaiting approval from the European Commission.
The sale leaves Flybe as worthless shell company that Connect Airways has offered 1p per share for and shareholders have been told to accept the offer or face the company being wound up leaving them with nothing.
The deal comes despite a rival bid by a group led by US regional airline group MESA Air which offered to inject £65m in equity into the company at an effective price of 4.5p per share leaving many shareholders to question why this bid wasn't accepted over the the 1p deal.
It is likely that the Flybe name will disappear from airports over the next few years as sources close to the group said it will focus on regional and domestic operations as well as feeding Virgin Atlantic flights.
Sources added that whilst the 2019 schedule will remain unchanged, it is likely that 2020 will see many regional airports lose flights to European destinations which are outside the airlines key area of operations.
The airports hardest hit by this change would be airports like Exeter, Southampton, Doncaster and Cardiff which rely heavily on Flybe flights.
It isn't just shareholders that are unhappy with the way the airline has ended up, Earlier this year an individual, believed to be a senior pilot, wrote to Flybe Chief Executive Christine Ourmieres-Widener saying "Congratulations, in 2 years at Flybe you and your fellow incompetent cohorts have managed to totally destroy a viable airline which was making profits when you took over" 
A view echoed by many over the decline of the airline which was partially fuelled by expensive aircraft agreements and poor route choices.
It is not yet clear what role Ms Ourmieres-Widener will play, if any, in Connect Airways Ltd.
In a statement to shareholders, Flybe said: "The Flybe directors strongly advise shareholders to vote in favour of the scheme at the shareholder meetings on 4 March 2019 in order to receive the consideration under the scheme of one pence per share as otherwise shareholders are likely to receive no value for their shares in the company.
"As previously announced, if the scheme is not approved, the Flybe directors intend to take steps to wind-up Flybe Group plc."