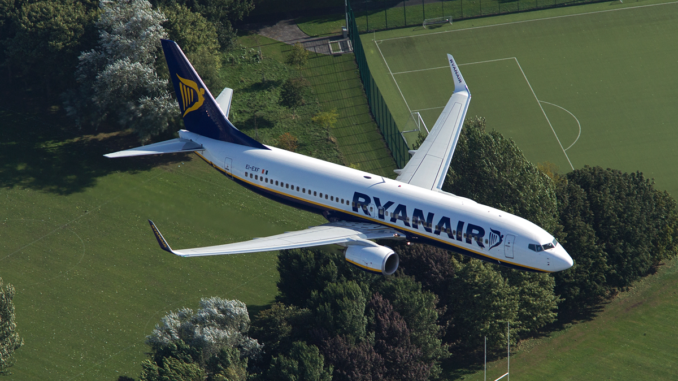 Budget airline Ryanair (FR/RYR) has reported a 29% drop in profits for the 2018/19 full financial year with an after tax profit of €1.02bn.
Ryanair says that the drop in profits is partly down to rising fuel costs and falling fares, the average Ryanair fare fell by 6% to around €37.
Chief Executive Michael O'Leary described the falling fares as "artificially low prices" claiming they were part of a fare ware with other low-cost carriers.
Traffic on the Ryanair network, which includes Laudamotion, grew by 9% to 142m passengers over the year and it says priority boarding and seat reservation "grew strongly" – thanks largely to Ryanair's new baggage policy which means you have to book priority boarding to ensure you can take a bag on-board.
The report also confirms that Ryanair has delayed the delivery of its first 5 Boeing 737 MAX aircraft.
The first 5 Boeing 737 Max 200 aircraft have now been put off until Winter 2019 although this is subject to regulatory approval by European aviation authorities, EASA.
Boeing 737 Max aircraft are currently grounded following two fatal crashes which have been attributed to Boeings MCAS system which is unique to the type. Ryanair says it "continues to have utmost confidence in these aircraft".
Moving forward, Ryanair expects traffic to continue to grow by 8% in the next financial year but the airline says it remains cautious about pricing.