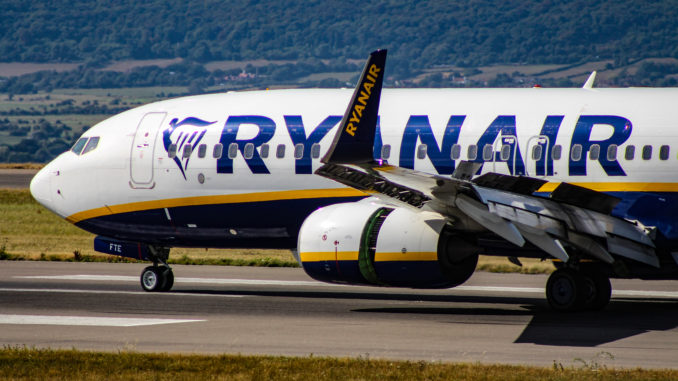 Ryanair has launched its summer 2022 schedule earlier than normal in a bid to boost passenger confidence and encourage forward booking.
The budget airline plans to operate around 1,800 weekly flights across 160 routes from the UK.
Keeping with this summers plans, Greece features heavily including Santorini, Rhodes and Chania featuring.
Other popular destinations include Faro, Fuerteventura, Ibiza, Lanzarote, Marseille and Malta.
Ryanair's Director of Commercial, Jason McGuinness, said: "We are delighted to launch our Summer 2022 programme for the UK, which so far comprises of 160 routes to Europe's favourite city and sunshine destinations. With over 1,800 departing flights every week and further destinations to be released in the coming months, British families can now make travel plans for Summer 2022 with greater ease. We have launched routes to firm favourites such as Malaga, Malta, Palermo, Faro and Tenerife with many more to be added soon.
The move comes as Ryanair launches its price verification tool to try and stop flight search engines from overcharging customers.
Passengers will be able to use Ryanair's price checker tool to see how much the flights actually cost compared to what the online travel agent charged them.
They have also introduced a verified seal to prove flights and prices are genuinely on the Ryanair Website or App and not a screen scraping sight.
Ryanair's Director of Marketing, Dara Brady, said: "We're pleased to launch our new 'Price Checker' and 'Verified Seal' on the Ryanair.com website and app. These 2 new features will help customers avoid the pitfalls of booking with online travel agents, who may overcharge, provide incorrect customers information and prevent Ryanair from dealing directly with the passenger.
The new 'Verified Seal' symbol – displayed as a branded tick and visible on Ryanair.com / Ryanair app ONLY – is to safeguard the customer by providing them with a simple identifier to ensure they know they are booking their flights directly with Ryanair and not through an Online Travel Agent."
By using the above tools passengers will be able to check they aren't being overcharged for flights and bookings are genuine helping with refunds and cancellations if the need arises.