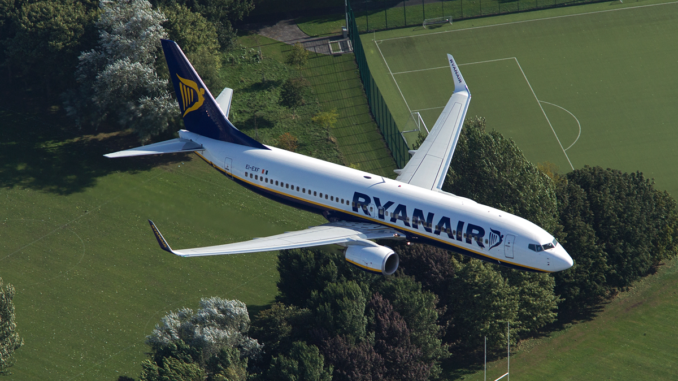 New baggage rules means only a handbag or laptop bag will be free
Ryanair is bringing in new rules that will limit the amount of baggage that you can bring on board the aircraft, unless you pay a fee of course!
Under the new rules, which come into force on the 1st November 2018, you can now only bring a bag on-board that will fit under the seat in from of you, a small laptop bag or handbag for example.
If you want to bring a bigger bag, up to 10kgs, which will go in the overhead luggage bin then you will have to pay for priority boarding. a fee of £6 per person, per flight. For a family of 4 travelling that immediately adds £48 on to the cost of a return flight.
Previously you could bring one bag up to 10kgs and one small item such as a handbag on board for free.
Ryanair says that the move is not intended as a moneymaking scheme and is designed to "improve punctuality and reduce boarding gate delays" but there is a strict limit of 95 passengers per flight that are able to purchase priority boarding meaning that up to 94 passengers could be forced to pay a hold baggage fee if they want to bring a normal size bag.
The Irish budget airline claims that 60% of its passengers will be unaffected by the new rules as 30% already pay for priority boarding and 30% travel with just a small bag, although if you travelling for more than 1 day then it would be almost impossible to avoid paying the extra fees.
Ryanair does say that it has increased the size restrictions on a small bag to 42 x 20 x 30 cm but if your bag doesn't meet the new regulations then you will face a fee of £25 at the airport and the bag will be placed in the hold.
Ryanair's Kenny Jacobs said: "From November 2018, we are introducing a new lower cost 10kg checked bag and changing our carry-on bag policy to eliminate boarding/flight delays. Priority Boarding customers will continue to enjoy two free carry-on bags. All other (non-priority) customers will be allowed one free (small) carry-on bag, and those who wish to check in a second bigger 10kg bag can do from €/£8 at the time of booking.
This new policy will speed up the boarding and cut flight delays. 60% of customers will be unaffected by these changes and we expect that the other 40% will either choose to buy Priority Boarding or a 10kg check bag or will choose to travel with only one (free) small bag as 30% already do so today."