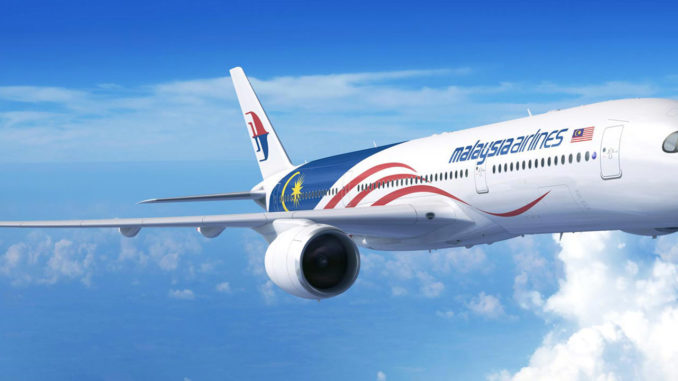 A report by the UK Airprox Board has concluded that the pilot of a Malaysia Airlines Airbus A350 did not comply with the instructions from Air Traffic Control putting it at "high risk" of colliding with a Virgin Atlantic Boeing 787 over London last year.
The incident, which occurred on the 23rd October, last year happened when a Malaysian Airbus A350 (9M-MAG) conducted a go-around on approach to runway 27R at Heathrow Airport.
After the go-around the A350 was heading back for a second attempt at landing as was told by ATC to "reduce speed one eight zero knots and turn right heading zero nine five" with the pilot confirming "one eight zero knots, right heading zero nine five".
Despite that confirmation the A350 turned south which put it in conflict with traffic approaching runway 27R, in particular a Virgin Atlantic Boeing 787 Dreamliner (G-VOWS).
According to the report, "the controller advised the A350 pilot that the heading was 095° and instructed them to turn left immediately heading 080°. The pilot readback "heading 095 degrees". The controller responded by reiterating the instruction to turn left immediately heading 080°. Having received no readback the controller then repeated the instruction again, to turn left immediately heading 080°"
Spotting the potential collision, the controller then issued a series of instructions informing the Virgin Boeing 787 to take "avoiding action turn left immediately heading 180 degrees" this was followed by instruction to the A350 pilot to "avoiding action, avoiding turn left heading 360 degrees".
At their closest point the aircraft, both travelling at around 200 mph, were just 2.6 nautical miles apart and separated in altitude by just 200ft.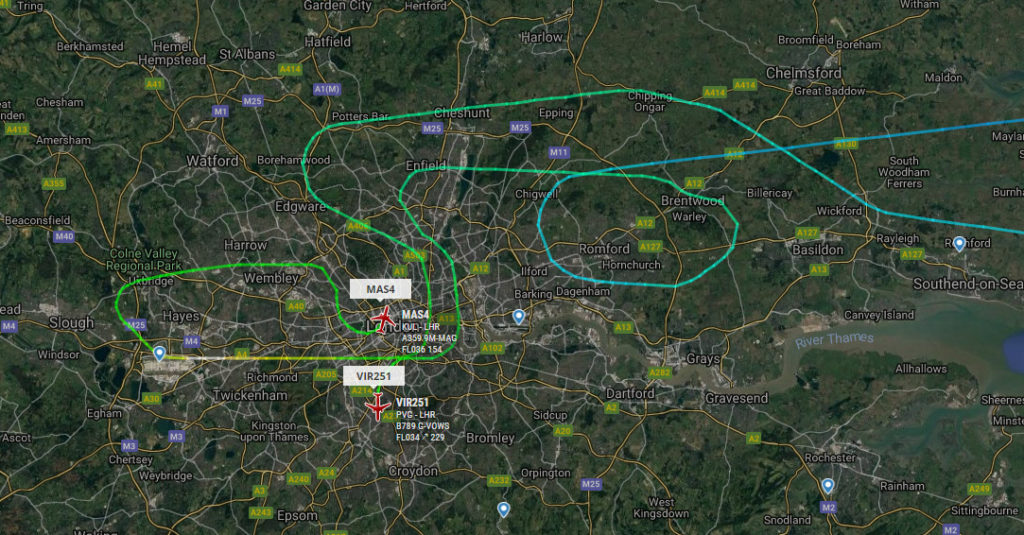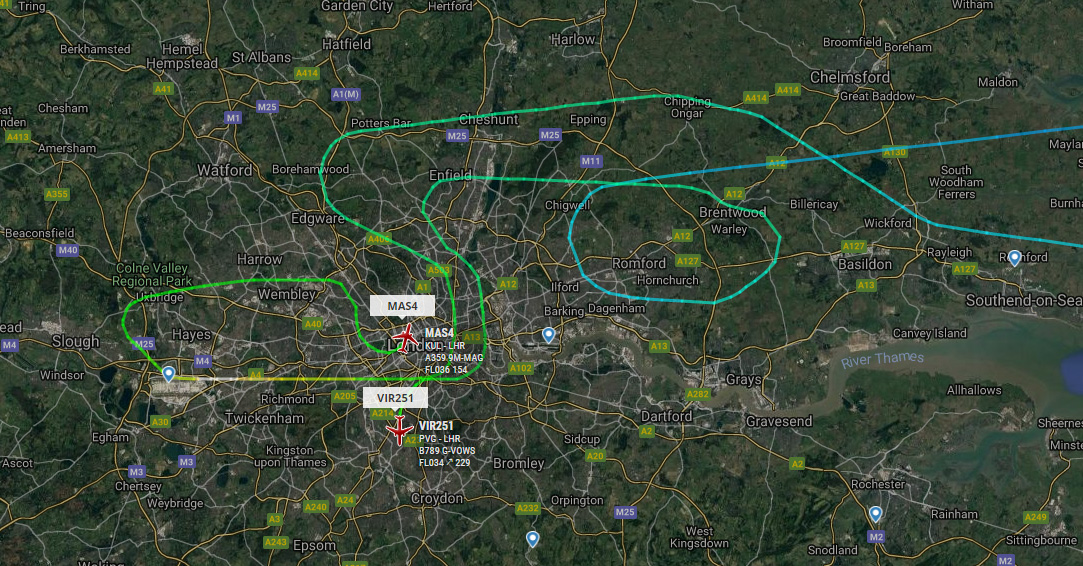 Whilst acknowledging the high workload following the g-around procedure, the board concluded that the cause of the near miss was "The A350 pilot did not comply with his clearance and turned into conflict with the B787." and in its summary suggested that "although the PNF (Pilot Not Flying) had correctly readback the initial heading as 095°, it was likely that the PF (Pilot Flying) had either misheard the clearance or had mistakenly set 195° on the FCU (Flight Control Unit) instead."
The report was also quick to praise the Heathrow Final Director . The board said that it was her actions that were able to safely resolve an impending conflict.
Whilst the Virgin Atlantic Pilot assessed the risk of collision as high in his report, the board classified the incident as C, no risk of collision.
You can read the full report from the March UK Airprox Board Meeting here
https://www.airproxboard.org.uk/uploadedFiles/Content/Standard_content/Airprox_report_files/2018/Airprox%20Report%202018286.pdf