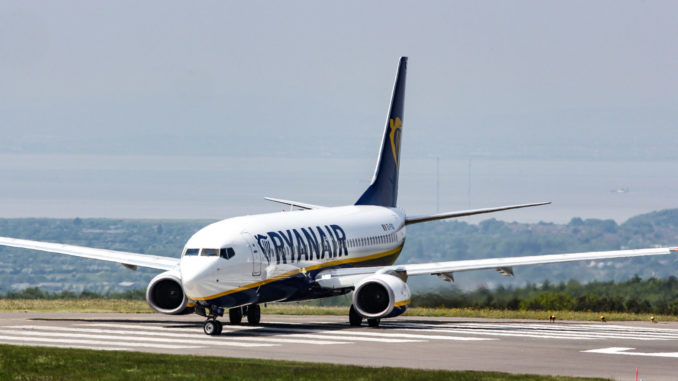 Irish budget airline Ryanair (FR/RYR) has hit back at Which? and exposed its "false and misleading claims" that Ryanair is not refunding customers and deliberately misleading them.
Which? alleges that Ryanair claims that "every passenger booked with the airline has been refunded" but the airline makes it clear that this statement is false and it in fact said: "every customer who has requested a refund has received it"
Which contacted the airline about three specific cases of passengers, Warren, Robert & Matt who claimed they had not received a refund from Ryanair but evidence from the airline (shown below) shows them this is not the case.
Warren: had not requested a refund despite receiving his flight voucher on 10th May
Robert: had not requested a refund despite receiving his flight voucher on 8th June
Matt: only requested a cash refund on 27th October, and this refund was issued to him on 5th November.
A spokesperson for Ryanair said "Ryanair correspondence with Which? (attached) exposes its false claims. All Ryanair passengers who have requested a refund since our offices reopened on 1st June, have now received these refunds. There is no backlog of refunds. Ryanair has also put in place a procedure whereby customers of unlicensed screenscrapers can apply directly to the airline to receive their refund. It is notable that Which? remains silent on the illegal behaviour of these screenscrapers who use fake emails and virtual credit cards to overcharge and rip off customers.
"Ryanair, which is Europe's largest airline, rejects these false and malicious claims made by Which?, which attribute to Ryanair statements it hasn't made, or completely misdescribes 3 case studies, which in fact support Ryanair's factually accurate position that customers who have requested refunds, have received them."
Ryanair added that many millions of Ryanair customers have already accepted free flight moves or flight vouchers instead of refunds so they can book at a later date so would not be eligible for refunds.
Customers who booked via unlicensed screenscrapers have also not been refunded because these screenscrapers are pocketing the refunds and not passing the cash onto consumers. A separate system has been put in place for customers to be able to contact the airline directly.
Update 19th November 2020
We have been contacted by "Warren" who is disputing Ryanair's version of events. In interest of balance we did offer to put his side of the story if he could provide some evidence.
So far, this has not been forthcoming.