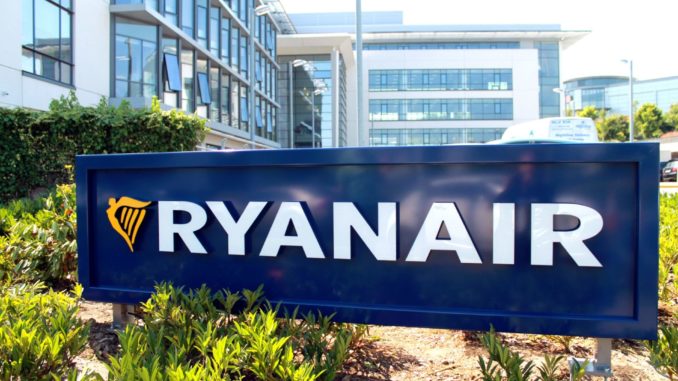 Irish budget airline Ryanair has released figures showing its passenger numbers grew by 11% in November compared the same period last year.
The figures show the airline is maintaining high load factors of 96% following a tumultuous year for the airline which saw its profits hit by industrial action by its pilots and cabin crew.
According to Ryanair it carried 10.1m  passengers in November, compared to 9.3m in November last year (up 8%) , in addition, Laudamotion carried 300,000 passengers making a total of 10.4m passengers (up 11%).
Obviously, this is helped by Laudamotion which was not part of 2017's figures. Laudamotion however also enjoyed strong load factors of 93%.
Ryanair's Kenny Jacobs said: "Ryanair's Nov traffic (which includes Laudamotion) grew by 11% to 10.4m customers, due to lower fares and the successful launch of our Winter schedules.
We operated over 56,000 scheduled flights in Nov with over 88% of flights arriving on time, as Ryanair continues to deliver the lowest fares, with the best punctuality of any major EU airline."