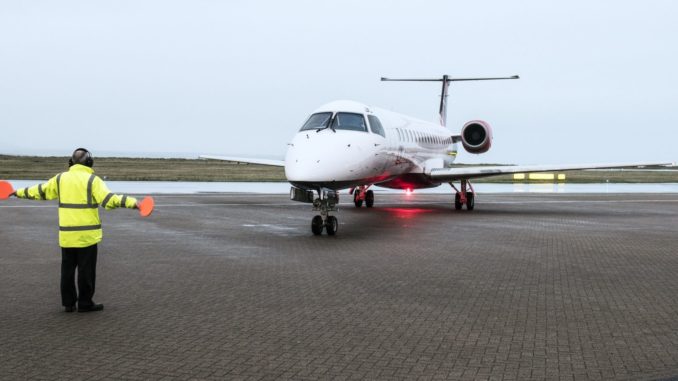 Scottish regional airline Loganair (LM/LOG) is planning to launch services between London Heathrow and the Isle of Man.
Sources close to the airline said that if approved the flights are expected to begin in mid-November using a 49-seat Embraer jet to operate the twice-daily service.
Loganair has been rapidly expanding its domestic UK market and is aiming to fill the space left by Flybe.
It recently announced 5 new destinations from Teesside Airport as it seeks to dominate UK domestic flying.