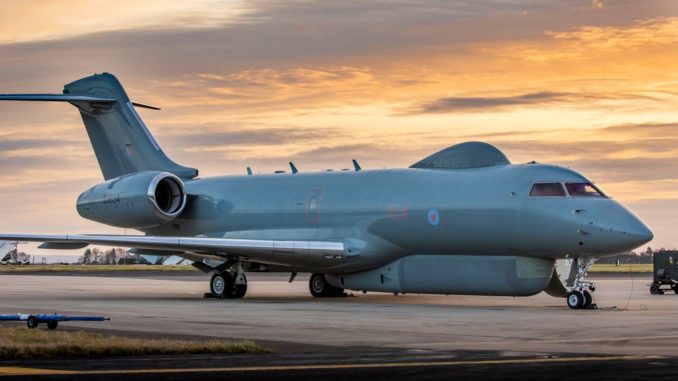 After 14 years of service, a Royal Air Force Sentinel R1 aircraft has carried out the last operational flight of the aircraft type.
The Sentinel R1 from RAF Waddington, part of V (Army Cooperation) Squadron, was one of five aircraft commissioned through engineering firm Raytheon to provide an Airborne Stand-off Radar (ASTOR) system which first saw service during Operation HERRICK in 2008.
V (AC) Squadron, which was reformed to operate the Sentinels, flew circa 32,300 hours conducting approximately 4,870 sorties during its service life.
The withdrawal of the aircraft, described by the RAF as 'the most advanced long-range, airborne-surveillance system of its kind in the world', was first announced as part of the 2015 Strategic Defence and Security Review.
"The most advanced long-range, airborne-surveillance system of its kind in the world" – RAF
Wing Commander Dominic "Dutch' Holland, Officer Commanding V (AC) Squadron said: "It has been an absolute privilege to have commanded V (AC) Squadron. It is a fantastic Squadron, with wonderful people, that has delivered exceptional results on multiple operations across the globe. Pivotal to that success has been the fantastic effort and support from across the whole of the Sentinel enterprise."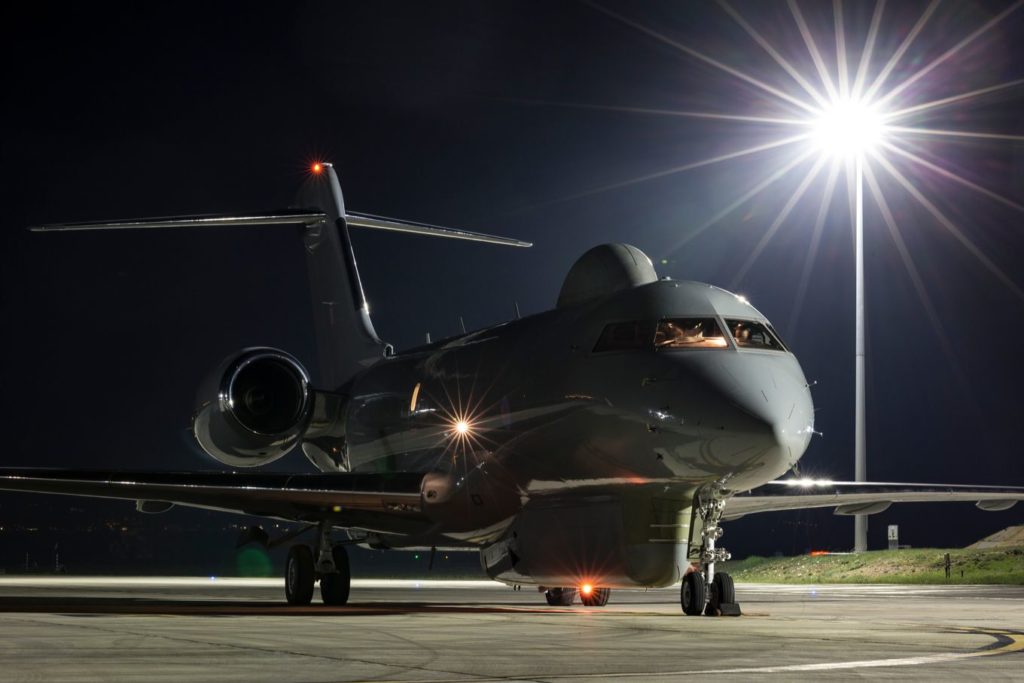 Since Operation HERRICK, the squadron has taken part in numerous operations around the world, notably Op SHADER and Op TELIC, whilst closer to home they provided support to the Civil Authorities during the UK's flood emergency in southern England in 2014.
In addition to the mission crew, a team of intelligence imagery analysts from 1 Intelligence, Surveillance, Reconnaissance (ISR) Wing backed up the Sentinel crews, conducting in-depth forensic analysis of collected data, and using it to generate intelligence products for time-critical dissemination to commanders and decision makers, according to the RAF.
The UK continues to invest heavily in NATO ISTAR capabilities, not least Maritime Surveillance (Poseidon), Airborne Early Warning and Control (E-7 Wedgetail), Armed ISTAR (Protector), Rivet Joint and Shadow – all of which have either entered service or will do in the near-term.
However, the embrace of new technologies comes at a cost, with a defence review next month expected to suggest cutting the number of full-time military personnel by up to 10,000.