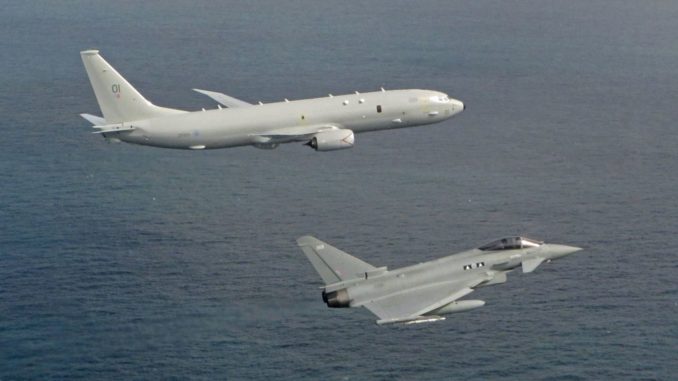 A US Navy contingent, including Poseidon and F-35 aircraft, have this week been training with the Royal Air Force in Scotland.
RAF Lossiemouth, where the RAF's recently acquired P-8A Poseidon aircraft are based, has been hosting the US detachment as part of "training and maritime security tasks".
The RAF declined to comment on specific operations or air movements, but aviation enthusiasts have been recording the activities of the training exercise on Twitter.
Speaking to UK Aviation News, an RAF spokesperson said: "We are hosting a US Navy contingent at RAF Lossiemouth, who are undertaking training & maritime security tasks alongside RAF Poseidon aircraft. This marks a return to our routine commitment to support NATO activity now the airfield is back in full use.
"The P-8A MPA team at Lossiemouth remain busy as we grow the force, tasks include scheduled maintenance, extensive crew training alongside operational commitments."
The RAF's Quick Reaction Alert (QRA) Typhoon squadron, also based at Lossiemouth, had to be temporarily moved to Leuchars Station in Fife, while the runway underwent a £75m resurfacing earlier this year. However, the resurfacing continued despite the Covid-19 lockdown and both the Typhoon QRA and Poseidon aircraft were able to return to Lossiemouth in October.
Over the course of 2020, RAF P-8A aircraft have conducted training sorties with the Royal Navy and coalition partners, participated in Exercises such as Joint Warrior as well as taking part in regular maritime patrol activities.