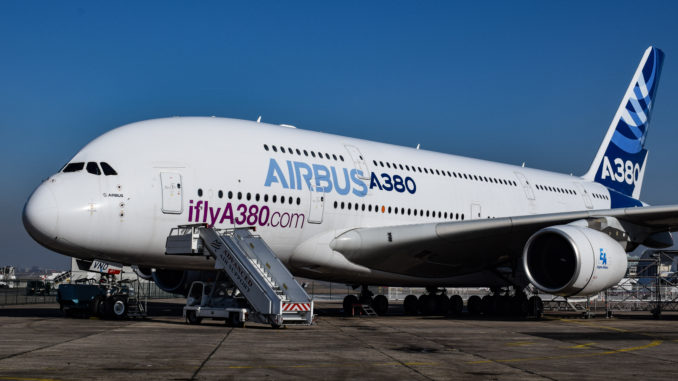 If you have ever fancied owning a piece of the iconic Airbus A380 super jumbo then now is your chance at a very special A380 auction taking place in Toulouse France and also online.
The auction will see unique pieces go under the hammer including many genuine A380 parts ranging from lamps from the 1st class cabin seat lamps through to fuselage panels.
Other lots include seats, exit signs galley trolleys, bar seats, and even fan blades.
The proceeds from this auction will help the Airbus Foundation continue to facilitate charitable initiatives worldwide leveraging an international network of employees, associations, and other organisations, supporting general interest projects. Some of those proceeds will also be donated to the AIRitage association, which preserves aerospace heritage. 
The auction will take place over 3 days starting on the 13th of October and ending on the 15th of October. To register your interest and register to bid then visit the dedicated online page for a very special A380 auction