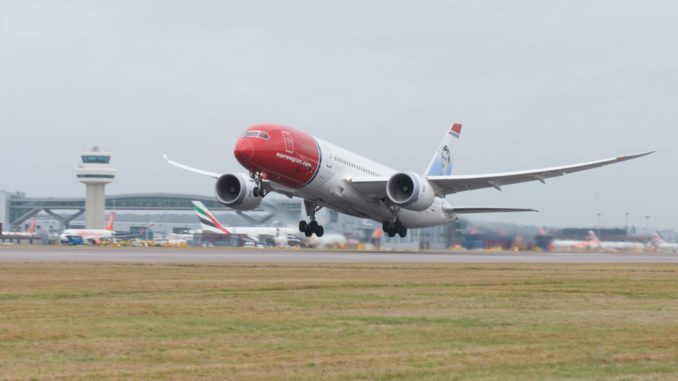 Norwegian Air Shuttle has had the imminent financial pressure lifted by its bondholders agreeing to an extension on maturity.
The trustees held separate bondholders' meetings for NAS07 and NAS08 unsecured bonds and reported that at both meetings the vote went in favour for the proposed amendments.
The amendments mean that Norwegian will be able to keep the cash within the company effectively taking the pressure off its cashflow as it weathers the storm caused by, amongst other things, the grounding of its brand new Boeing 737 Max aircraft.
Acting CEO Geir Karlsen said: "We're pleased with the bondholders' decision to amend the bonds as it will give us added financial headroom going forward. We believe it demonstrates faith in our strategy and support of the important measures Norwegian is undertaking to return to profitability. The company's operational performance continues to improve, and we are on track to reach the targeted cost-reductions of two billion NOK in 2019."
Norwegian carries around 6 million passengers a year from the UK from airports including Gatwick, Edinburgh and Manchester and offers low-cost travel to both short-haul and long haul destinations across Europe, North & South America and Asia.
It has been carrying out an aggressive route development policy in the UK but recently announced it was ending transatlantic flights from Ireland.