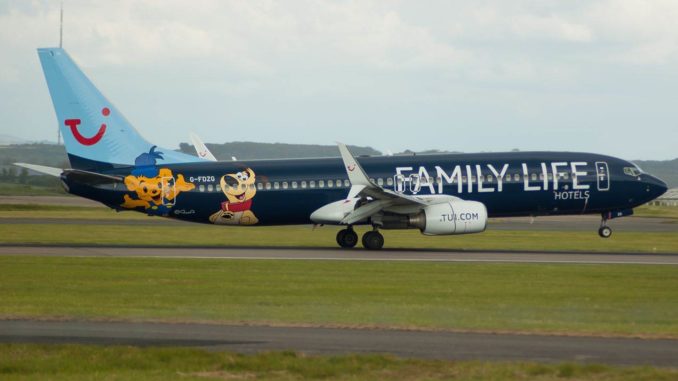 Cardiff Airport's (CWL/EGFF) 2017 Sumer season has firmly got underway thanks to the arrival of the summer based aircraft from Thomas Cook (MT/TCX) and Thomson (BT/TOM) along with the first flights by Norwegian & Eurowings on behalf of Thomson.
Thomas Cook has once again based an A320 chartered from Avion Express whilst Thomson has two 737-800 aircraft operating from Wales' National Airport including yesterday's arrival of G-FDZG, their "Family Life" logo jet.
Today's Summer Departures
Thomas Cook: Dalaman (06:00), Tenerife South (13:00)
Thomson: Reus (06:00), Alicante (06:00), Heraklion (12:45), Kefalonia (13:05)
Norwegian: Tenerife South (11:45)
Eurowings: Palma De Mallorca (16:10)
Blue Island: Guernsey (11:15)
In addition to the based aircraft, both Norwegian Air International (D8/IBK) and Eurowings (EW/EWG) will be operating flights for Thomson to Tenerife and Palma respectively.
Read More: Where will you jet off to from Cardiff Airport this summer?
Today also sees the first flight of Blue Islands (SI/BCI) new service to Guernsey. The new channel islands service is operated by Blue Islands on behalf of Flybe.
[espro-slider id=2184]