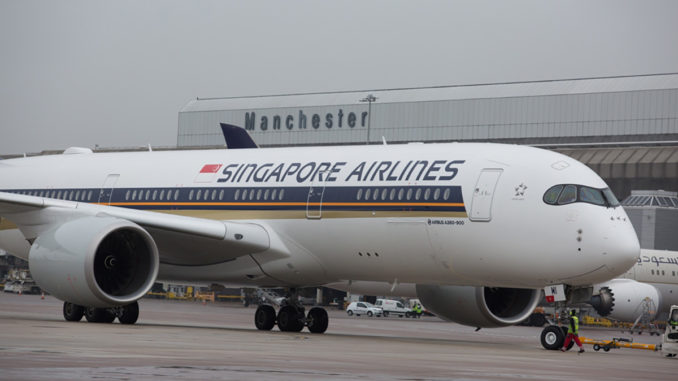 The re-opening of US Borders to vaccinated travellers from the UK could see the north of England benefit from a transatlantic boom as passengers look to travel away from the busy London airports.
Manchester Airport, the UK's third-largest, will see direct transatlantic flights return on Monday 8th November with Virgin Atlantic resuming its A330 operated services to New York, Orlando and Atlanta (2nd December).
Juha Jarvinen, Chief Commercial Officer at Virgin Atlantic, said: "I'm delighted that our Orlando and New York services from Manchester Airport, our home in the North, will begin on 8 November, the same day transatlantic travel reopens, shortly followed by our Atlanta service on 2 December. We can't wait to fly customers to our favourite destinations in the US safely once more.
"These three routes provide an array of US holiday options, from family fun and thrills at Orlando's theme parks, to the exhilarating and vibrant atmosphere in the Big Apple, to the best of the South in Atlanta, soaking in the history and culture. We're confident there's something to love for all of our customers in the North West, who are ready to begin their US adventures."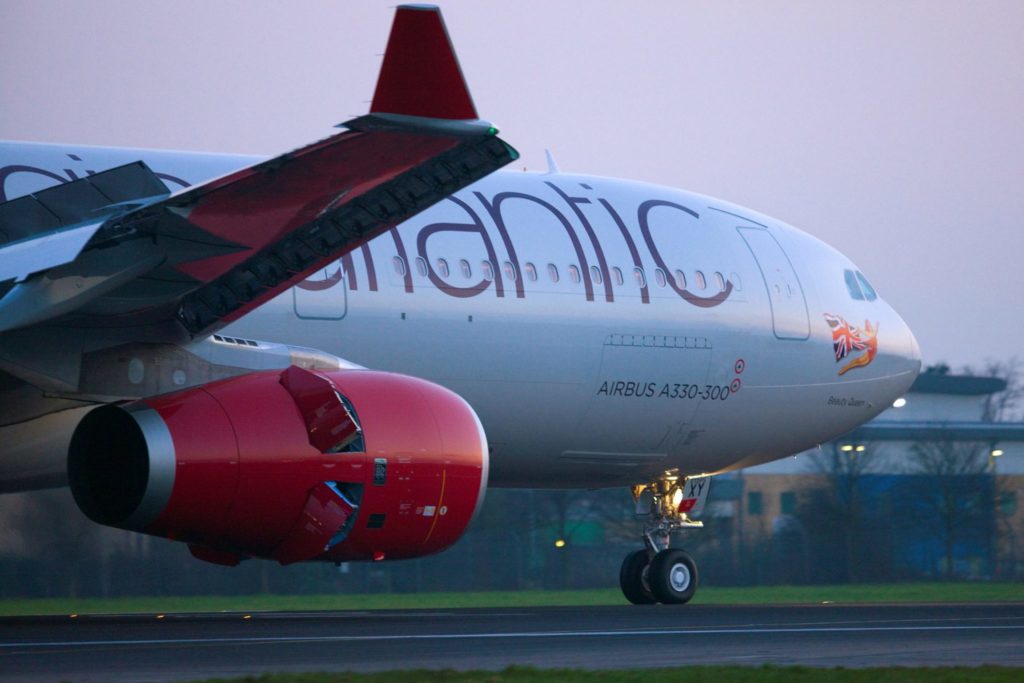 Aer Lingus UK will also be offering flights to New York from 1st December using its brand new Airbus A321neo aircraft.
Reid Moody, Chief Strategy and Planning Officer at Aer Lingus, said: "Aer Lingus is delighted to be re-uniting the UK and the United States via our new base in Manchester. We know there is strong demand for direct transatlantic services from the North of England to North America and we're excited to see travellers and holidaymakers enjoying the welcoming Aer Lingus experience that we're known for.
"This is a welcome step for our business, and it will no doubt be very meaningful to those people with connections across the US, particularly with the East Coast as our New York and Orlando routes are introduced from December. 
"Passengers can look forward to our transatlantic in-flight services on board with top class entertainment including latest movie releases, TV boxsets, PressReader app, games and music. Along with Wi-fi, passengers can also earn and redeem Avios for these services with our Loyalty programme AerClub."
Singapore Airlines is also bringing back its fifth freedoms connection to Houston from the 1st December. The Airbus A350 operated route will operate three times per week as a continuation of the Singapore to Manchester flight.
Mohamed Rafi Mar, Singapore Airlines General Manager UK and Ireland, commented: "Before the Covid-19 pandemic, which forced 98% of our flights globally to be grounded in March 2020, Singapore Airlines had been Manchester Airport's longest serving long-haul carrier, having operated continuously since 1986.
"We are delighted to resume our Houston flights in December and offer more travel options to our passengers from the Manchester region, after relaunching our flights to Singapore in the summer. Singapore Airlines looks forward to welcoming our customers on board our flights, where they will continue to enjoy our thoughtfully designed cabins and award-winning service."
The resumption of transatlantic routes from the North of England is being welcomed by tourism and business alike with Cllr Elise Wilson, Greater Manchester Lead for the Economy, said: "The reopening of routes to the US is a great boost for Greater Manchester and the whole of the North in the recovery from Covid-19. Greater Manchester has a global reach, and re-establishing connections to the US will bring new opportunities for trade, tourism and employment that are so vital for our future.
"The US is a key strategic market for the city-region and we are committed to strengthening our links with the US, promoting two-way trade, innovation links, climate collaboration and wider people-to-people exchange. We look forward to welcoming back tourists, businesses and investors to Greater Manchester and showing what we have to offer."
It also extends beyond English borders with much of North Wales Tourism coming via Manchester Airport. Jim Jones, Managing Director of North Wales Tourism said: "Manchester Airport is so important to North Wales, it is our international gateway to the world."
Karen Smart, Managing Director of Manchester Airport, added: "After almost two years with no flights to the USA, it is great to finally look forward to re-connecting the region with some of our most popular and important destinations.
"Not only are our US routes well loved by holidaymakers, but they are also vital to the Northern economy and the prosperity of the region. Whether that is through the trade and investment opportunities the direct connectivity unlocks, to the inbound tourism the routes bring in, as Americans flock to key destinations like the Lake District, North Wales and York, plus to city breaks favourites like Liverpool and Manchester.
"I look forward to working closely with our airline partners as more services come back to Manchester, plus I would encourage businesses and other organisations with links to the US to get in touch so we can help them unlock their potential through our international reach."