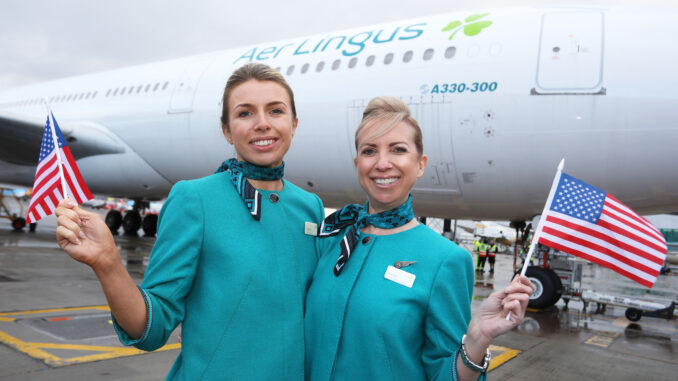 Aer Lingus UK (EG/EUK), the wholly-owned British subsidiary of Aer Lingus, has today launched its service from Manchester Airport (MAN/EGCC) to New York JFK (JFK/KJFK).
The flight was operated by an Airbus A330 and departed Manchester Airport at 1257 today and is due to arrive in New York at 16:15 local time.
The launch follows on from the airline's direct flight to Barbados which launched last month.
A third route from the Northern gateway will soon get underway with Aer Lingus UK preparing to launch its direct Orlando service from 11th December.
Reid Moody, Aer Lingus Chief Strategy and Planning Officer, said: "Today marks a very important day for Aer Lingus, as we launch our first flights from the UK to the United States as we recover and expand our transatlantic network.
"It also marks another momentous moment for our new services from Manchester direct to the US, with flights to Orlando set to depart on their inaugural service on 11th December.
"Our New York and Orlando routes follow the launch of our new direct flights to Barbados on 20th October, which will run until April 2022, before returning the following winter".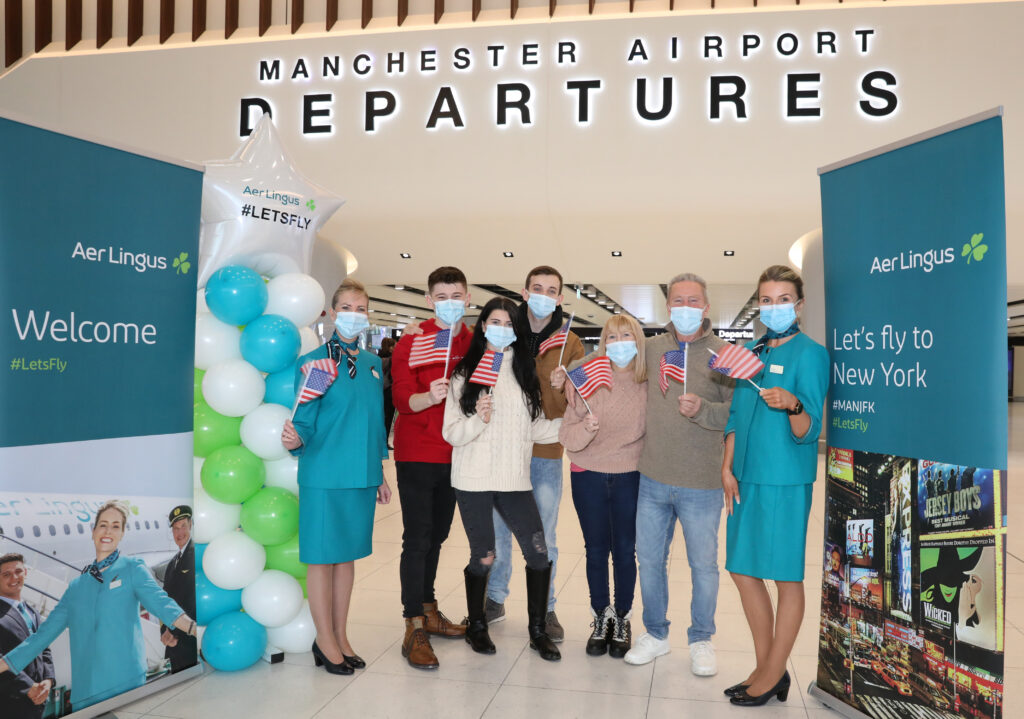 Karen Smart, Manchester Airport Managing Director added; "It's incredibly pleasing to see Aer Lingus launch its New York service, which will give passengers more choice when looking to travel to what is one of our most popular destinations.
"The fact Aer Lingus has chosen Manchester Airport as its first UK base for transatlantic flights is a great boost for the region, creating hundreds of jobs in the process.
"Aer Lingus' transatlantic routes will no doubt be hugely popular with the 22 million people that live in our catchment area, especially now the US has opened up to British travellers.
"I look forward to working closely with Aer Lingus as they grow from Manchester Airport."