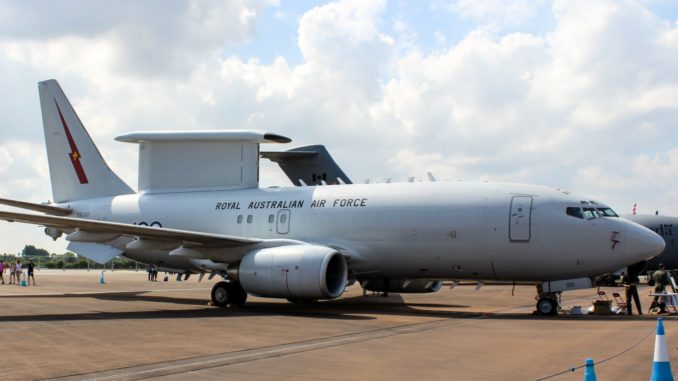 The Ministry of Defence (MOD) is close to signing a deal worth $2.6bn for six Boeing E7 Wedgetail aircraft according to sources within Whitehall.
The Airborne Early Warning & Command aircraft will join the Royal Air Force as a direct replacement for the ageing Boeing E3 Sentry fleet based at RAF Waddington in Lincolnshire.
RAF Crews have been carrying out a testing, evaluation and training programme with the Royal Australian Air Force (RAAF) who already operate the type in order to prepare crews for the new aircraft and finalise a decision.
The deal will be the second for a military version of the Boeing 737 airliner. The UK recently ordered 8 Boeing P8 Poseidon Submarine hunters which will be based at RAF Lossiemouth in Scotland.
One factor delaying the order, which was expected in July, is the lack of value to British companies but this could be overcome by future maintenance being carried out in the UK by UK companies.
Whilst some have been critical of the proposed order there is no UK option for an AEW&C aircraft and developing a bespoke solution would come at  a huge cost which is why E7 Wedgetail is thought to offer the best value to the UK taxpayer despite its lack of British involvement.
The Boeing E7 Wedgetail is based on the Boeing 737-700NG. It carries a Northrop Grumman electronically scanned array radar system with 360 degrees of scan up to 300nm. It has been in service with the RAAF since 2009 and has already been proven in combat in the fight against ISIS.
The MOD were unable to comment on the order at this time saying it would be inappropriate to do so.