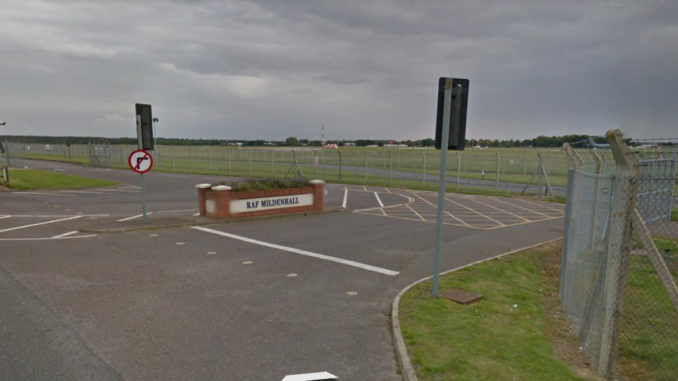 Shots have been fired by US forces at a Suffolk air base as a car tried to ram its way through the security barriers.
The incident, which happened at around 1pm, was described as a significant incident by Suffolk police and a man is now in custody.
Initial reports of an "active-shooter" on the base were quickly dismissed however the base was placed on lockdown for about 2 hours whilst the incident was dealt with.
Suffolk Police have primacy as the incident happened outside of the base which is leased to the US Air Force.
RAF Mildenhall has in the past been used as a transit point for America's spy planes including the SR71 Blackbird and U2 but is now mainly home to transport and tanker aircraft, although it is also home to the 352d Special Operations Wing which provides air services to special forces using aircraft that include the CV-22 Osprey Tilt-rotor helicopter.
Security at RAF Mildenhall is made up of Ministry of Defence (MOD) Police and US Air Force personnel. It is understood that only the US personnel fired shots during the incident.
The incident throws the security of airbases under the spotlight again following the imprisonment of Junead Khan for life last year as he planned attacks on UK airbases, including Mildenhall.
Around 3,200 US personnel are stationed at the base with another 500 civilian support staff who are British.