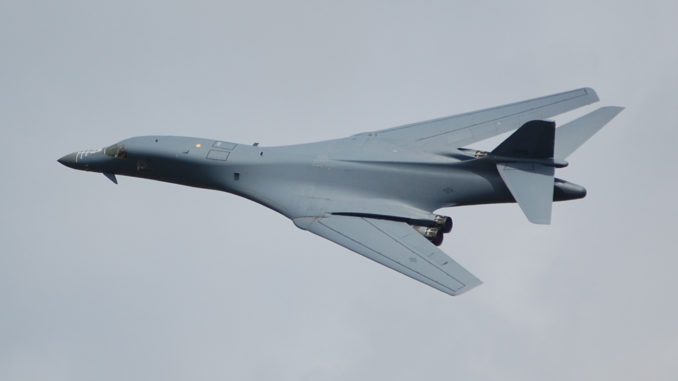 Forward deployment of USAF heavy bombers
A flight of three Rockwell B1-B Lancers, commonly known as "Bones" has touched down at RAF Fairford in Gloucestershire.
The aircraft flew from Dyess Air Force Base, Texas overnight as MYTEE 11 with an en-route fuel stop at Bangor Maine.
Weather nearly hampered their arrival into RAF Fairford when at one point flight of three was seeking a diversion but the aircraft were able to make tactical approaches onto the easterly runway at Fairford touching down around 10:30 am.
RAF Fairford is a forward operating base for the US Air Force's (USAF) strategic bombers including the B1 and B52. Whilst B52 deployments are quite common, B1 deployments are a rarer event. The base is also the UK stop-off point for U2 spy planes.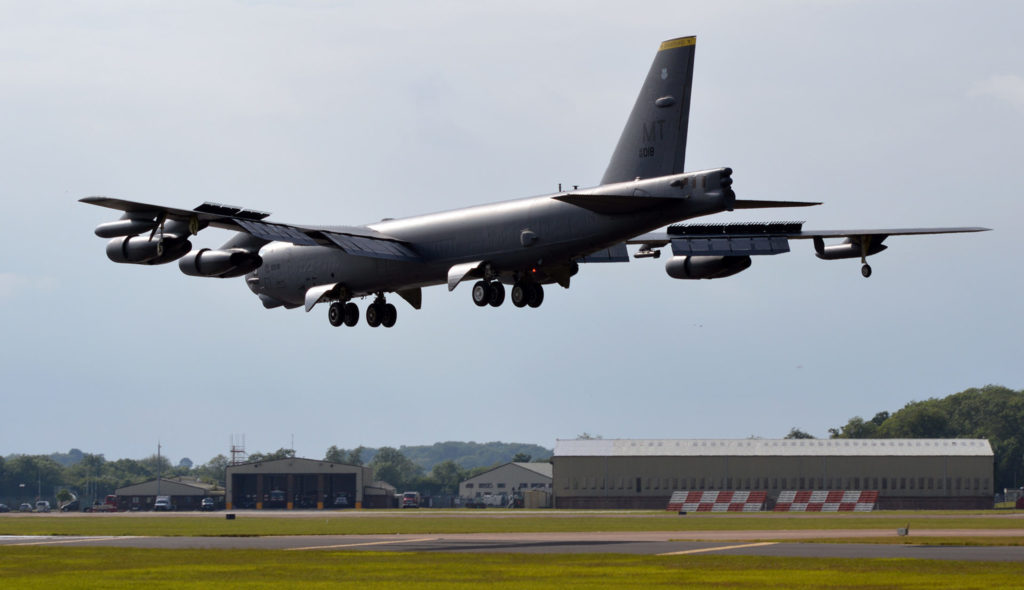 The Rockwell B1-B is the USAF's supersonic heavy bomber. Its variable-geometry swept wing allows it to fly at high speeds at low-level. It is powered by four afterburning General Electric F101 engines and has a range of 12,000km.
The deployment is for the bombers to take part in Excercise BALTOPS and SABLE STRIKE but it is unknown exactly how long the deployment at RAF Fairford. There is also a suggestion that the B1's may be joined by Boeing B52 Stratofortress.
RAF Fairford will host the 2018 Air Tattoo in July celebrating RAF100.