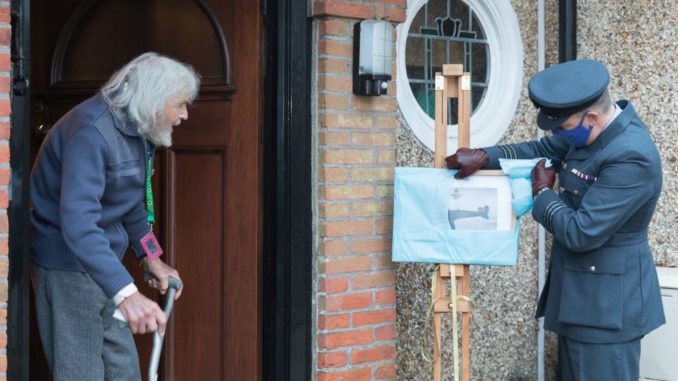 Christmas has come early for a World War II Spitfire pilot whose stolen heirloom – a photograph of him flying a Spitfire – has been replaced by the RAF.
Dr Edmund James, the last surviving pilot of his Squadron, had a photograph of him flying a Spitfire stolen earlier this year.
Following the theft, the 98-year-old spoke of how devastating the loss was as the photograph had been given to him as a wedding present at the age of 19, and had been signed by some of his comrades, many of whom died in the war.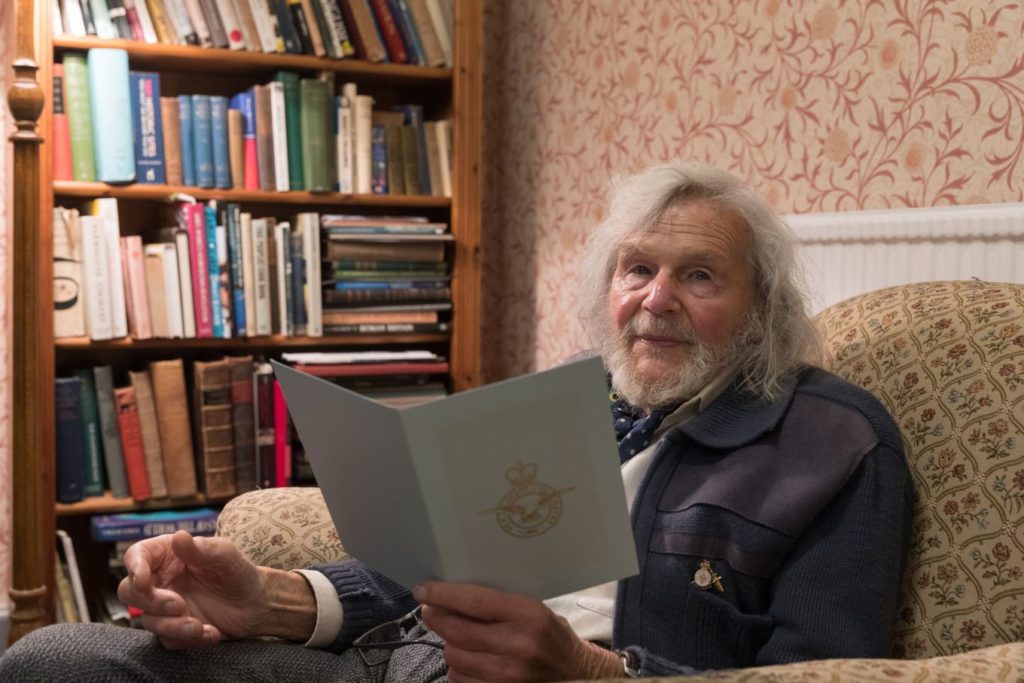 The former flight lieutenant volunteered to join the RAF at the age of 17 as knew he would be called up and wanted to get into the service of his choice: the RAF.
"This is such a wonderful surprise, I can't tell you how much it means to have this photo back on my wall next to my medals. The photo was given to me on my wedding day as a present from my Squadron colleagues when I was just 19 years old."

Dr Edmund James
After hearing about the theft from a relative of Dr James', the RAF was able to track down a sequence of 16 photos from the Air Historical Branch taken only seconds apart, finding an almost identical match of the aerial shot that took pride of place on Dr James' wall.
The almost identical replacement was presented to Dr James, one of the few surviving Spitfire pilots of the Second World War, by Wing Commander Marshall Kinnear, Station Commander of RAF St Mawgan in Newquay.
The Wing Commander said: "It's a real honour to be able to deliver this photo to such a valued member of our RAF family, particularly as it's just before Christmas, and knowing how much it meant to him."
Though it was not possible to replace the signatures of his former colleagues, the picture was accompanied with a "very personal message" from the Chief of the Air Staff, Air Chief Marshal Sir Mike Wigston KCB CBE ADC.