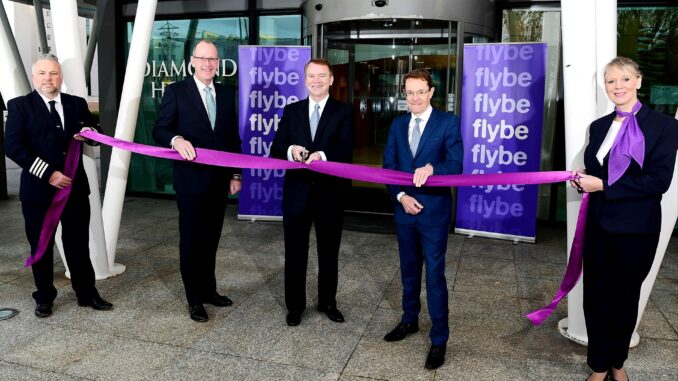 The new Cyrus Capital owned airline launching under the name Flybe is targeting a Spring launch for flights within the UK and Europe.
According to sources close to the airline, March is the anticipated launch month although there is apparently still a lot of work to do before it can put flights on sale.
One major milestone was reached last week when the airline took delivery of its first leased Bombardier Dash 8 Q400 aircraft at its headquarters and base of Birmingham Airport.
The aircraft is the first of 32 of the type and has been leased from Nordic Aviation Capital.
Flybe is understood to be targeting several key UK connections between the north and south of the UK but regional flying isn't the profitable area so they are also looking to key cities around Europe which for the previous incarnation of Flybe included a strong focus on France and Germany.
Many of Flybe's key domestic routes have already been taken over by other airlines such as Loganair, easyJet and Eastern Airways.
The new airline was born when Cyrus Capital purchased the Flybe out of administration but was unable to retain its Air Operators Certificate or its lucrative London Heathrow Slots.
This meant it had to rebuild as a new airline and obtain a new AOC which it did this year but the loss of slots make it likely that other London airports such as Stansted, or even Flybe's old stomping ground of London City, will be key to its future.
Thyme OpCo was set up as an operating company for the airline and this became Flybe Ltd and industry veteran David Pflieger was appointed as Chief Executive.
It is expected that the airline will officially announce its plans early in 2022 with ticket sales expected to commence shortly afterwards.