Aer Lingus' UK based subsidiary, Aer Lingus UK (EG/EUK), is set to begin transatlantic operations for the first time next week as it launches its direct service from Manchester Airport (MAN/EGCC) to Barbados.
The airline, which is based at Manchester Airport, will see Aer Lingus compete with Virgin Atlantic on transatlantic routes offering more choice to passengers.
It also plans to fill the void left at the airport when Thomas Cook collapsed leaving many holiday long-haul routes unserved.
Barbados is the first route to launch starting next Wednesday 20th October with New York and Orlando following shortly afterwards on the 1st and 11th December respectively it also aims to add Boston in 2022.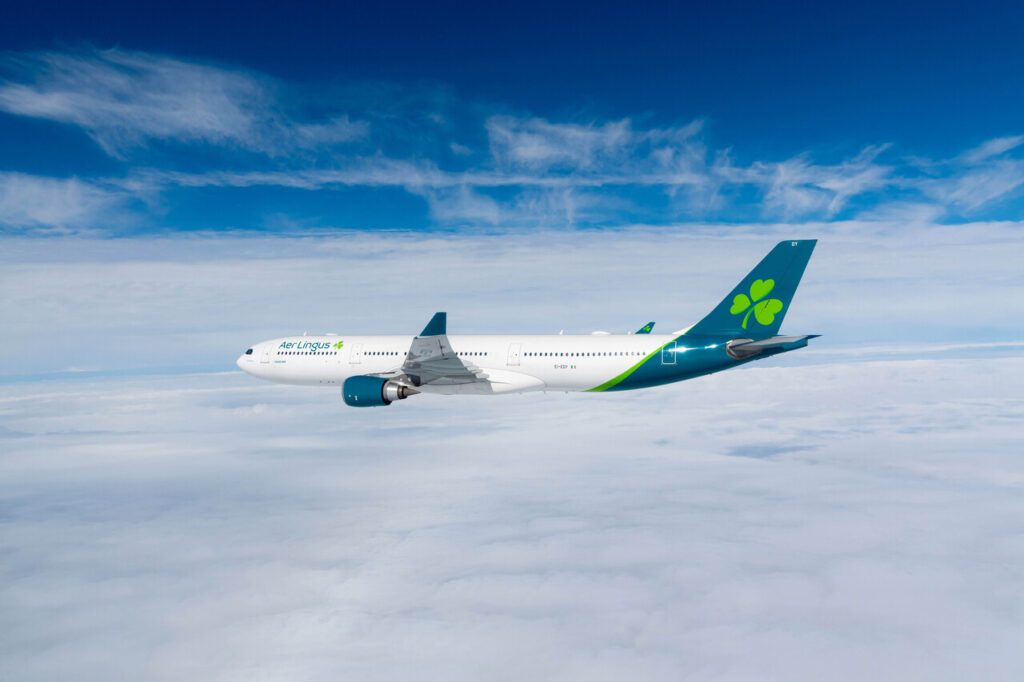 Modern Fleet
Aer Lingus UK will operate from Manchester Airport's Terminal 2 currently has a fleet of two Airbus A330 aircraft (G-EIDY and G-EILA) which have been transferred from Aer Lingus where they were registered as EI-EDY and EI-ELA respectively.
Two Airbus A321LR's are due to join the fleet shortly registered as G-EILG and G-EIRH.