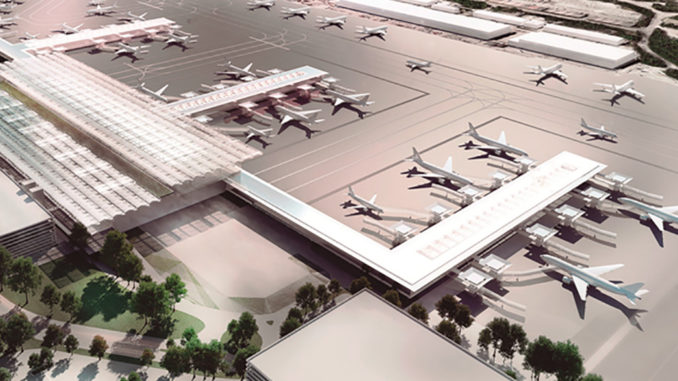 Manchester Airport (MAN/EGCC) has ordered 11 new airbridges from Spanish engineering firm ADELTE.
The new boarding bridges which are expected to be installed late 2018 and early 2019 form part of the first phase of the Manchester Airport Transformation Programme (MAN-TP).
The new airbridges will be Apron Drive models with glass-sided tunnels which, as well as protecting passengers from exposure to the often inclement weather in the north of the UK, will allow for more efficient and rapid turnarounds at Pier 1 of Terminal 2. 
The deal comes two decades after ADELTE first provided boarding bridges to the airport and Vice President and Commercial Director of ADELTE, Jordi Floreta, said: "We are enthusiastic about returning to Manchester and being able to participate in this ambitious project of transforming the infrastructure and facilities of this modern airport so that it can receive, in the best conditions the fast-growing number of passengers"
Rob Stewart, Delivery Director for MAN-TP, said: "We are delighted to award this contract to ADELTE and look forward to working with them over the coming years to further enhance the customer experience at Manchester Airport".