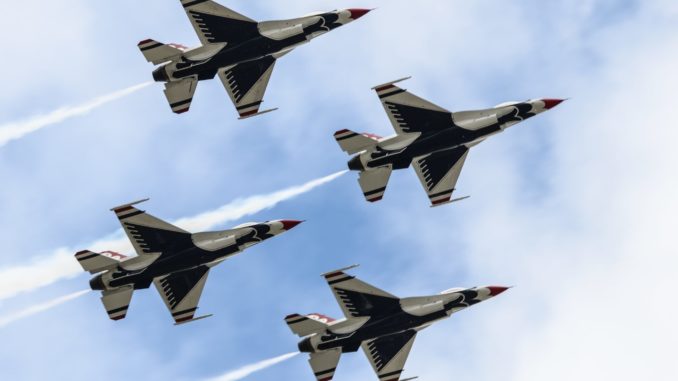 The Royal International Air Tattoo at RAF Fairford is widely regarded as the highlight of the airshow season in the UK and 2018 promises to be even more spectacular as the show celebrates the centenary of the Royal Air Force.
The RAF100 theme will mark 100 years since the formation of the Royal Air Force on the 1st April 1918,
As well as featuring aircraft from the RAF's past, present and future, many military air arms from around the world are expected to be represented at the airshow to celebrate the close and enduring friendships they've forged with the RAF over the years.
To mark this special occasion, the Air Tattoo is extending its 'under-16s go free' policy to include all under-18s. Air Tattoo spokesman Richard Arquati said: "The 2018 airshow is a very special event for both us and the Royal Air Force and, more than ever, we want to use it to inspire the next generation of pilots, engineers, aircrew as well as all the associated trades. For one year only, we're extending our free entry policy to include all under-18s, making the Air Tattoo more affordable and more accessible than ever."
A limited number of specially priced Super Earlybird tickets for next summer's event go on sale this week priced £45, representing a £10 saving on the standard advance ticket price. Mr Arquati added: "We've simplified our Super Earlybird and Earlybird discounts which no longer end on a specific date but will change after a set number of tickets have been sold."
The Air Tattoo will take place between 13th July and 15th July 2018.
Tickets are available for purchase on the Air Tattoo website
The post Super Earlybird tickets on sale for Air Tattoo 2018 appeared first on UK Aviation Network