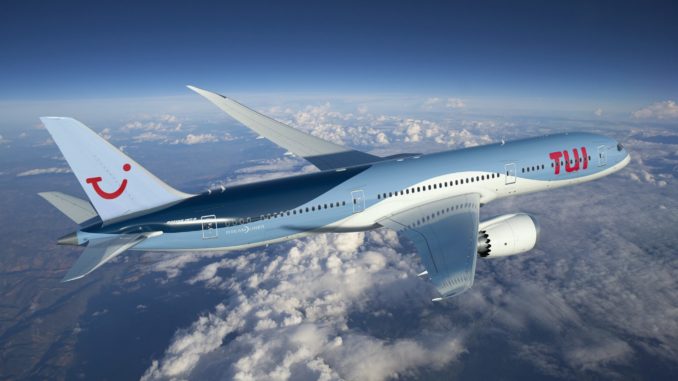 On Sunday afternoon a TUI flight bound for Cancun was forced to divert to Quebec in Canada after a drunk passenger began attacking passengers and crew after becoming drunk onboard the flight.
TUI flight 182 was flying from Manchester to Cancun when Bridget Hanley, a 34-year-old British woman, became drunk and started to attack passengers and crew halfway over the Atlantic. The Pilots asked the crew to restrain the woman and informed Air Traffic Control that they would be diverting the plane because of a disruptive passenger.
It emerged that a former Rugby player and a Police officer who was travelling on the flight stepped in to assist the crew who were struggling to restrain the drunken woman. The pair then sat with the lady until the Pilots were able to land the plane in Canada.
Once on the ground in Quebec the 34-year-old woman was arrested by Canadian police and taken away. A spokesman for the police said: "The woman may face charges of 'disturbing the peace, mischief, and jeopardising the safety of an aircraft."
They went on to say "Our major Crimes Division is investigating a case whereby the passenger of an international flight was causing a disturbance on board, forcing the pilot to land in Quebec City. The 34-year old woman was arrested and will appear in Québec Superior court this morning. She may be facing charges of disturbing the peace, mischief and jeopardising the safety of an aircraft."
It is understood that nobody was hurt during the altercation that erupted on the TUI flight.  Hanley appeared in court in Quebec on Monday morning where she was then charged with the offences and after pleading guilty was sentenced to 20 days in a jail.
The airline, TUI said incidents like this onboard are extremely rare and confirmed that the flight arrived safely in Cancun later that day. TUI flight 182 arrived in Cancun just over 2hrs later than planned.
Read More: Getting drunk on a plane could land you with more than a hangover