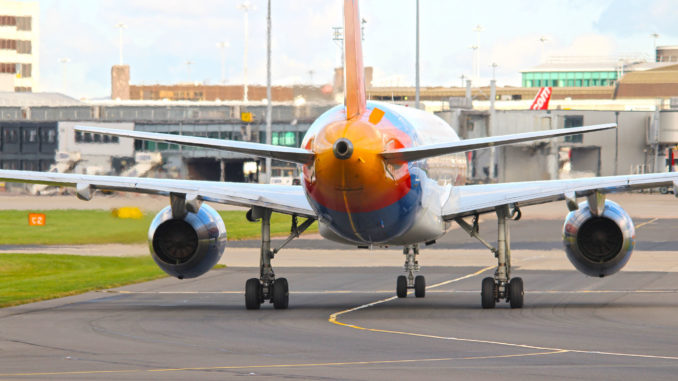 A group led by Manchester Airports Group, Ryanair, easyJet, TUI UK and Virgin Atlantic are left considering their options after failing to win a judicial review of the UK Governments coronavirus traffic light travel system.
Acknowledging that the group did have grounds for a judicial review but the judges of the UK's high court rejected the groups legal challenges that the UK Government had a duty to give reasons for its changes and provide transparent information to the travel industry when doing so.
The group cited "legitimate expectation" and "Convention rights" in their arguments but in the end the judges sided with the UK Government in its decision making.
Following the ruling earlier this week a group statement was issued by Charlie Cornish, chief executive of Manchester Airports Group, Michael O'Leary, Ryanair Group chief executive, Luis Gallego, chief executive of IAG, easyJet CEO Johan Lundgren, Andrew Flintham, managing director, Tui UK & Ireland and Shai Weiss, chief executive of Virgin Atlantic said: "British businesses and consumers deserve to understand how the government takes decisions on the traffic light system so that they can book their travel with confidence whether for business, visiting friends and family or simply taking a holiday.
"The way decisions have been taken to date has not been transparent and has created huge confusion and uncertainty for the British public. In a recent poll 80% of UK consumers agreed.
"The most recent changes including to the status of travellers from France which overnight created yet another category of "amber+" were shambolic and made it even harder for consumers and businesses to plan.  The Government should do the right thing by consumers and provide clarity on any changes it makes to the system.
"If the government is truly following the data then it must make significant changes to the 'green' list including adding the US and major EU countries. There is also no reason why travellers from the US and EU should not be exempt from quarantine and testing as soon as possible. The UK has already fallen behind the EU's reopening and our overly cautious approach to international travel will further impact our economic recovery."
The group is understood to be considering what, if anything it can do in the way of further challenges to the system.