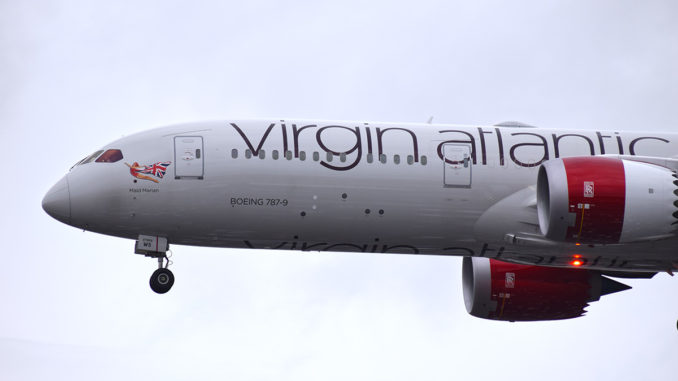 A near-miss took place over West London this afternoon between two jetliners bound for London's Heathrow airport.
The incident occurred just before 5pm when a Malaysian Airlines Airbus A350-900 (9M-MAG), MH4, come into conflict with a Virgin Atlantic Boeing 787 Dreamliner (G-VOWS) operating VS251.
The Malaysian Airbus from Kuala Lumpar had just carried out a go-around procedure and its flight path shows it coming into conflict with the Virgin Dreamliner from Shanghai as it turned onto final approach for Runway 27 right at London Heathrow.
Both aircraft were at 3,400ft when controllers were heard issuing instructions for the Malaysian aircraft to turn off its present heading, after a few attempts controllers then issued an instruction to the Virgin crew to break off from its approach and immediately turn south.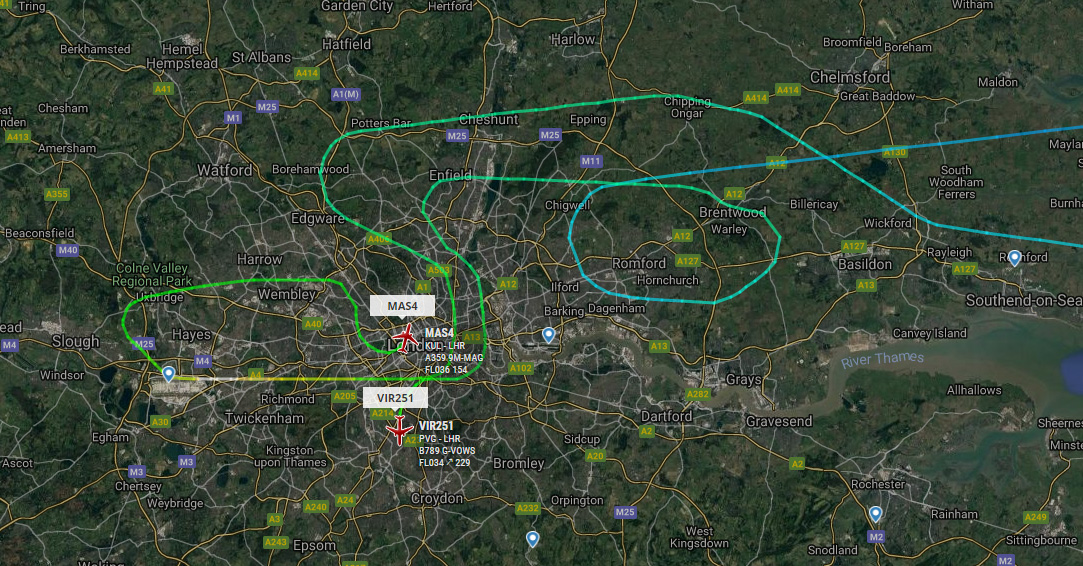 A spokesperson for Virgin Atlantic told us: "We're aware that an aircraft came within 3 miles of the VS251 earlier this evening and are working with the relevant authorities to understand how this could have happened."
At their respective closing speeds, 3 miles would have been covered in around 35 seconds and the two aircraft combined could potentially have had over 500 passengers on-board.
Both aircraft took the necessary steps to avoid a collision and made safe landings at Heathrow shortly afterwards. Both crews reportedly intend to file a report to the UK AirProx Board, the organisation that looks at Air Proximity incidents in UK Airspace.
A NATS spokesperson said: "We can confirm that there was a loss of separation last night (Tuesday 23 October) between two aircraft on approach to Heathrow Airport. This was resolved by the approach controller and both aircraft landed safely.
"Almost 2.5 million aircraft safely fly though the UK every year, and these types of incidents are extremely rare. The incident has been reported to the UK Airprox Board which will investigate the circumstances and publish its findings in due course."