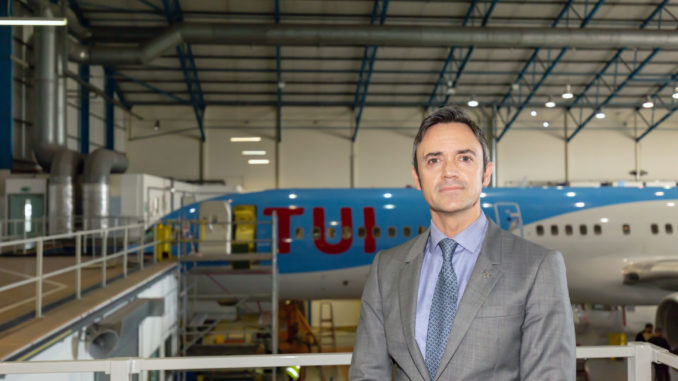 Fortunes continue to improve for South Wales based Maintenance Repair & Overhaul (MRO) company, Cardiff Aviation Ltd, as it announced today it had gained an approval from the Federal Aviation Administration (FAA)
The FAA has approved Cardiff Aviation as a Part 145 Repair Station which means it can now carry out repairs to airframes and powerplants from operators that come under the control of the US aviation authorities.
Based at St Athan in the Vale of Glamorgan, Cardiff Aviation has had a troubled beginning but the company has seen an upturn on fortunes with the help of a contract from leading UK airline, TUI Airways UK.
Cardiff Aviation CEO, Joachim Jones, said: "Since January we have seen a significant increase in aircraft inputs through our maintenance hangars, and now with our FAA approval, we're looking forward to the opportunity to attract even more business."
The FAA approval will see the company grow its 100 strong workforce with a raft of qualified technicians who are qualified to work on Airbus A320 and Boeing 737 families of aircraft.
Mr Jones added: "We have the capability to work on anything up to a B757, but we see major opportunities within the medium-range narrow-body market. There are very few independent MROs left in the UK so with our facilities, we're well-placed to support airlines who either need additional capacity or a permanent reliable maintenance partner."