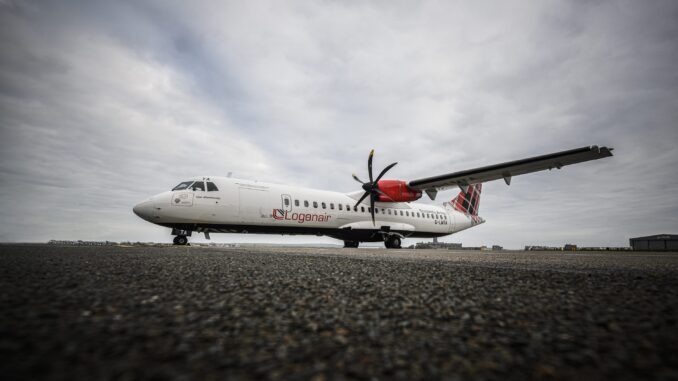 Yesterday saw the launch of Loganair's new flights from the Isle of Man to London Heathrow (LHR/EGLL).
The Heathrow connection will operate daily providing one leg links to a world of destinations at the UK's busiest airport.
Loganair is also increasing its Isle of Man to London City (LCY/EGCC)service to offer a return option on weekday flights.
Both routes will be operated under the British Airways codeshare agreement allowing seamless onward travel on British Airways flights from Heathrow and BA Cityflyer routes from London City.
Jonathan Hinkles, Loganair's Chief Executive, said: "As businesses in the Isle of Man start on their journeys to recovery from the pandemic, we know that connectivity to London's central business district and trade with the wider world is of huge importance. After the tremendous efforts of our team in the Isle of Man I'm delighted to be here with them today to mark the take-off of our full schedules to London City Airport, and to London Heathrow – which really is a route to the world in collaboration with our global airline partners.
"It's a role we don't take lightly though, and our focus now turns to delivering dependable air services to these London airports that will undoubtedly be the most important for the island going forward."
All Loganair's Isle of Man flights are operated using ATR72-600 aircraft.