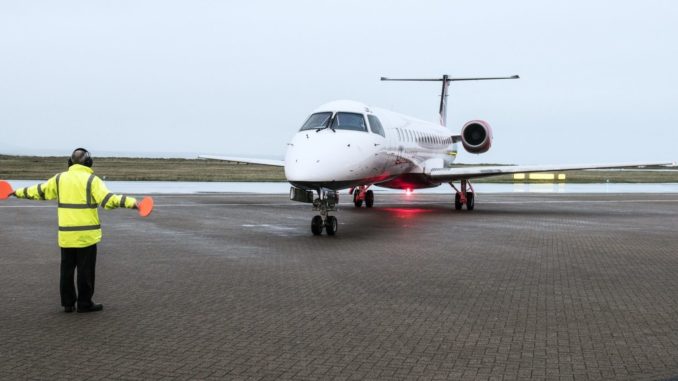 Scottish airline Loganair (LM/LOG) is to take over two key routes from Scotland to East Midlands from October as Flybe drop the routes.
Loganair will ensure the route between East Midlands Airport (EMA/EGNX) and Edinburgh (EDI/EGPH) & Glasgow (GLA/EGPF) will continue after 27th October after stepping in "at short notice" on the routes which are used by over 15,000 passengers per year.
Loganair says that weekday flights will from the scottish captital will depart Edinburgh at 06:50, 14:30, 16:00 and 19:30 and flights will leave East Midlands for Edinburgh at 08:30, 14:15, 17:40 and 19:55. There will also be a Saturday morning flight and a choice of Sunday departures too. 
Glasgow sees two flights per day (on weekdays) which will be upgraded to three times daily in the new year.
Loganair's Managing Director Jonathan Hinkles said: "We're delighted to be announcing our expansion at East Midlands today, less than a month after our first arrival at the Midlands airport.  As well as safeguarding essential connectivity for business and leisure travellers, we'll bring improved schedules to the Edinburgh route straight away and to the Glasgow route just as soon as we can."
"We're confident that the jet service, enhanced timetable and Loganair's friendly service will all be warmly welcomed by regular travellers on the routes – whom we look forward to welcoming to the fast-growing Clan Loganair frequent flyer programme too."
Both routes will be operated by Loganair's 49 seat Embraer regional jet.
Passengers who have booked beyond October 27th with Flybe will shortly be contacted by Flybe to set out their options including re-booking onto the new Loganair East Midlands-Scotland services.