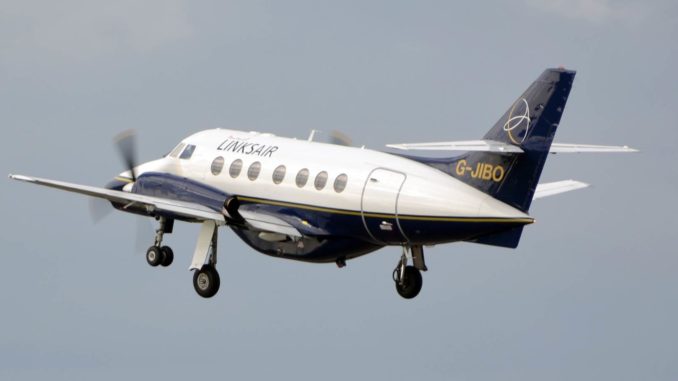 Intra-Wales Air Service operator Links Air has had its Safety Certificate or Air Operators Certificate (AOC) suspended by the Civil Aviation Authority (CAA) over concerns about operational safety.
Links Air operated the Cardiff to Anglessey/Ynys Mons route which was subsidised by the Welsh Government. They also operated the failed Cardiff to Norwich route.
A CAA spokesperson said: 'The UK Civil Aviation Authority has suspended the safety certificate for UK airline Linksair. Safety is always our first priority and we will always take action when necessary to protect the travelling public.'
Another operator was brought in to cover the Intra-Wales route on Tuesday and is using a Danish Fairchild Metroliner currently.
The Welsh Government declined to comment on the action beyond the fact that they were aware of the situation.
The Intra-Wales Air service has been operating since 2007 and links North and South Wales. It receives an annual subsidy from the welsh government of £1.2m.