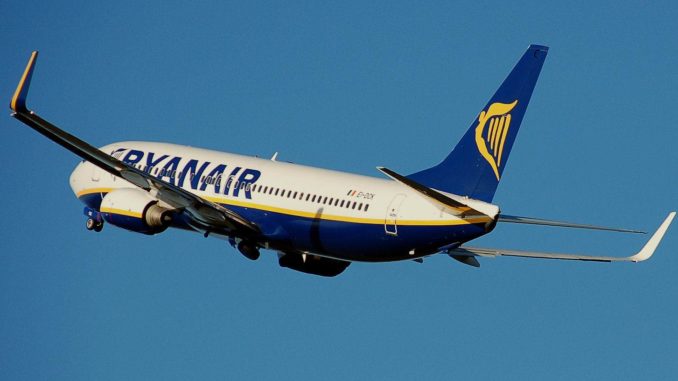 Cardiff Crown Court sentenced Liam Chadwick (28) to 6 months in Prison (plus 6 months from a previous suspended sentence) after he pleaded guilty to endagering four commercial aircraft.
Chadwick of Millfield Close, St Mellons shone a laser pen at the aircraft on the night of August 1st 2015. The aircraft included a Ryanair and Thomson aircraft from Bristol Airport and a Police Helicopter.
With the assistance of the Police Helicopter and the Pilots reporting the location, South Wales Police were directed to the location of the laser pen and after finally gaining entry found a dismantled laser pen in Chadwick's house. Initially denying the crime he finally admitted it when the Police went to arrest both him and his girlfriend.
His defence counsel Ruth Smith claimed he was deeply sorry for the events and would never have played with the laser if he had known it was a criminal act. He also appeared in the dock in crutches after recently being "randomly" assaulted by four men.
She described her client as "quite a vulnerable young man" who was anxious not to lose his liberty not only for himself but because his father is ill."
Sentencing Judge Rhys Rowlands said: "You have pleaded guilty to endangering the safety of four aircraft – three civilian airlines and a police helicopter sent to investigate a laser being shone into the skies about east Cardiff.
"The laser was first seen at 10.50pm and the police helicopter was targeted at 11.11pm.
"It was protracted behaviour, over a period of 20 minutes, and officers were directed to your home found you dismantling the pen.
"You say you are sorry, have entered an early guilty plea to reckless endangerment, and sadly your father is unwell.
"But such offences are becoming all too prevalent and it must be made absolutely plain to those who may buy these pens and behave in this way that custodial sentences are inevitable in order to deter others.
"In my view it is far too serious to be dealt with in any other way.
"The consequences to those travelling on those aircraft and to others on the ground could have been catastrophic."