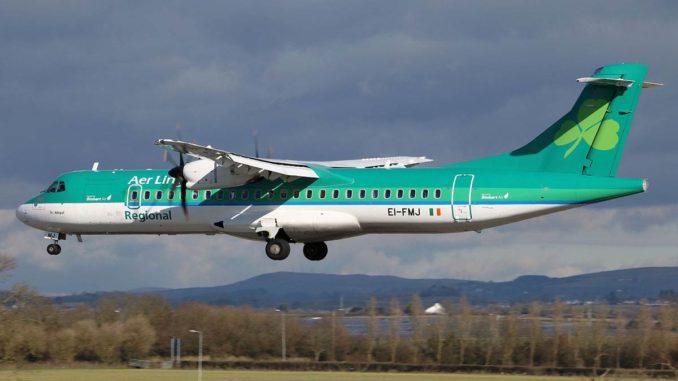 Tonight marks the end of an era for Aer Lingus connecting Cardiff Airport (CWL/EGFF) and Dublin Airport (DUB/EIDW) as the last flight leaves at Cardiff at 21:00hrs this evening.
We first broke the story that Aer Lingus Regional (Operated by Stobart Air) were ending the service back in June when Stobart Air told us that decision to end the oldest continuous route from Cardiff Airport was a "commercial decision is a result of a systematic review of our Aer Lingus Regional route network and reflects how best we deploy our aircraft across the full network"
Aer Lingus has flown the Cardiff to Dublin route from the Rhoose airport since 1952 after operations were transferred from the old Cardiff Municipal Airport on Pengam Moors.
Competition from low-cost carrier Flybe has almost certainly been a factor in the decision to end the route. Flybe were also cited as the reason Cityjet pulled out of Wales' only commercial airport.
Dublin will continue to be served by Flybe.
So from tonight, no more green ATR's winging their way into Cardiff, which on a windy day was a sight to behold has the pilots tested their skills.
Goodbye Aer Lingus Regional and Stobart Air.