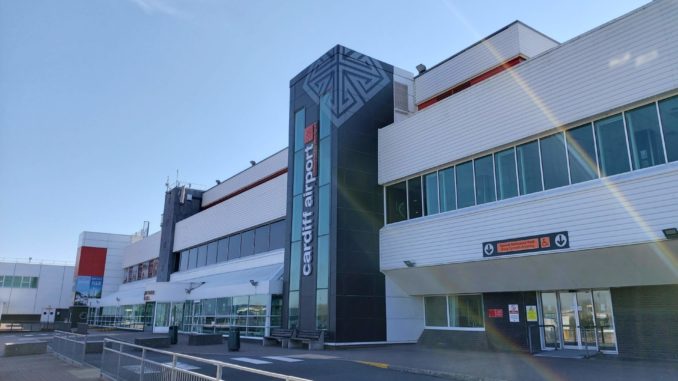 Ryanair dealt an embarrassing blow to Welsh First Minister Mark Drakeford today when it rejected calls from him to not operate flights from Cardiff Airport until he relaxes travel in Wales.
Mr Drakeford had written to the airline insisting that the flights to Malaga and Faro should not go ahead from the Welsh Government owned airport as it would contradict the stricter lockdown measures he has imposed on Wales.
Unlike most of the UK, people in Wales are still not free to travel or see relatives, although this is expected to change next week.
As a result those travelling on the flights could be in breach of Mr Drakefords lockdown rules if it isnt essential travel.
Welsh Conservative MP Andrew RT Davies wrote on Facebook "Ryanair and Michael O'Leary have allegedly told Mark Drakeford and the Welsh Labour Government where to go!
"I have to say it's been a pretty pathetic response from the Welsh Labour Government, blaming Ryanair and the management team at Cardiff Airport after the embarrassment of being caught out.
"I want people to be able to go on holiday and use my local airport but this has highlighted more inconsistency in Mark Drakeford's lockdown policy which is keeping tourism and hospitality businesses shut in Wales, but supporting such industries abroad.
"The Welsh Labour Government bought the airport, fund it, they supposedly even run the country and have the power to stop this if they really wanted to.
"Mark Drakeford and his ministers now face a clear choice; dump their five mile rule and allow businesses to reopen in Wales, or close the publicly-owned airport. What will they do?"
In today's coronavirus briefing, Deputy First Minister Ken Skates played down the flights and suggested that "a vast proportion" of people booked on the flights won't turn up anyway.
It remains to be seen whether Mr Drakeford will take any action to prevent the flights from operating as the welsh government owns the airport.