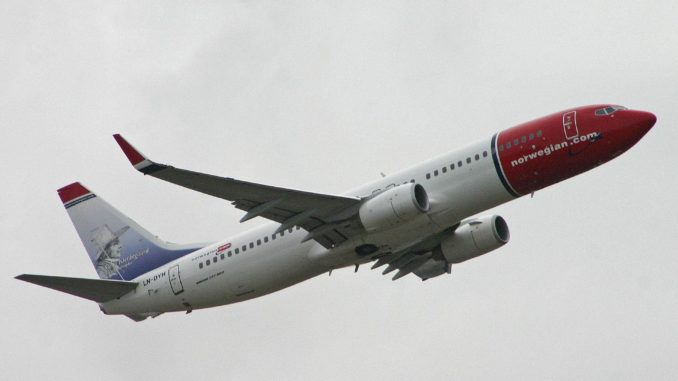 Willie Walsh, chief executive of International Airlines Group (IAG), expects the group's new long-haul low-cost carrier LEVEL to grow to 30 aircraft over the next five years, while a decision on where to launch its second base imminent.
Speaking  at World Routes 2017, Walsh said the airline would grow to about 13 aircraft by 2019 and up to 30 by 2022 following strong demand from passengers since the Barcelona-based carrier began operations on 1 June 2017. It launched with a fleet of two Airbus A330s provided by sister company Iberia.
"We have three aircraft on the way. We might look at expanding our presence in Barcelona but the two principal European cities we've looked at are Rome and Paris," he said.
"We'll make a decision on that within the next couple of months. We do prefer one over the other, and I think it will be at least two aircraft in the new base."
Walsh told delegates that customer demand for LEVEL has been "much stronger than we thought it'd be". He added that he doesn't expect long-haul low-cost to dominate by 2020 but said IAG believes it has a profitable business model.
"We're convinced there is a profitable segment that can be served," he said. "People are flying with us are predominantly not people who would've flown with us before. It's a new customer base for IAG."
Walsh said that LEVEL's passengers may have only flown short-haul previously, but are now seeing long-haul as a viable alternative. He added that passengers also understand the proposition on offer.
"We sent an email to everyone on the first flight reminding them that if they want a meal they can order in advance or buy on board. Of the 314 people on board that aircraft, maybe 12 were surprised there wasn't a meal provided. People are well aware of what they're getting."
The launch of LEVEL was announced on 17 March 2017 and it started flying less than three months later in response to the threat from Norwegian, also from a Barcelona base.
"Our strategy group had been looking at this for three years, but we launched a year earlier than planned," Walsh told the audience. "Essentially we launched a brand – you could say we took cost control to an extreme; we don't even have a CEO and we're using Iberia aircraft and cabin crew. It's a fresh approach to the business."
He added that IAG is also not using traditional media channels to reach passengers, instead focusing on social media.
Norwegian, for its part, has received U.S. Department of Transport approval for fights by its U.K. subsidiary between the U.K. and the U.S.A. These flights had previously been operated by the parent company and its Irish unit.
"This is great news for Norwegian and passengers on both sides of the Atlantic, enabling us to offer even more routes, greater choice and lower fares" the airline's chief executive Bjorn Kjos said last week after the US DoT said it would grant a licence to Norwegian's UK subsidiary, rejecting objections put forward by various pilots groups.
Effectively, this gives Norwegian the opportunity to ramp up the competition with IAG's U.K. subsidiary British Airways at Gatwick Airport in the long haul sector