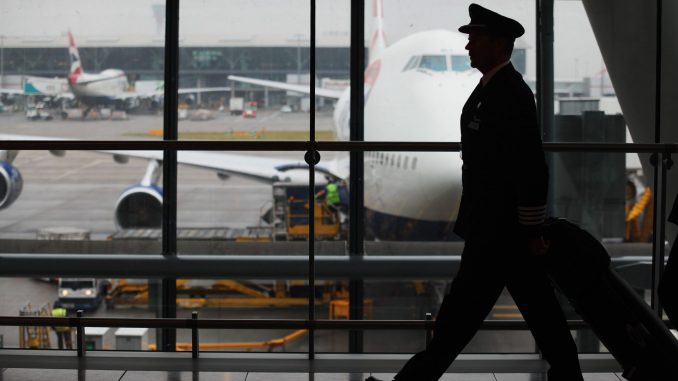 The British Airline Pilots Association (BALPA), one of the few unions actually engaged in talks with British Airways, has said that those talks are "hanging by a thread" after the airline issued notices of redundancy to all 4,300 pilots.
The action by British Airways confirms its plans to "Fire and Rehire" its 43,000 strong workforce in a bid to not only cut 12,000 jobs but to reemploy those not cut onto new contracts at lower rates.
BALPA General Secretary Brian Strutton said that BALPA representatives had been in talks with British Airways over a proposed cut of just over 1,100 pilots and had been doing so "constructively and in good faith" but the airline then added another 125 to Pilots to the total cull and issued redundancy notices to all of the pilots.
Mr Strutton said that he was "appalled at the cavalier attitude shown by BA towards the BALPA reps and to its pilots."
"This has seriously undermined our talks which now hang by a thread."
Unlike BALPA, the other two main unions Unite and GMB had not been engaging with British Airways after the airline threatened the jobs of all of its members in a move that has received condemnation from all sides of the political spectrum and with the general public.
British Airways has said it is acting to minimise any job losses but its fire and rehire policy shows that it also plans to cut costs by ending expensive legacy contracts with its more long-standing employees and getting them onto lower paid contracts with less benefits.
Unite has set up a leverage campaign called BA Betrayal which as received widespread support.
The news of the further cuts to pilots comes as British Airways parent company, International Airlines Group (IAG), agreed a deal to buy Spanish airline Air Europa.