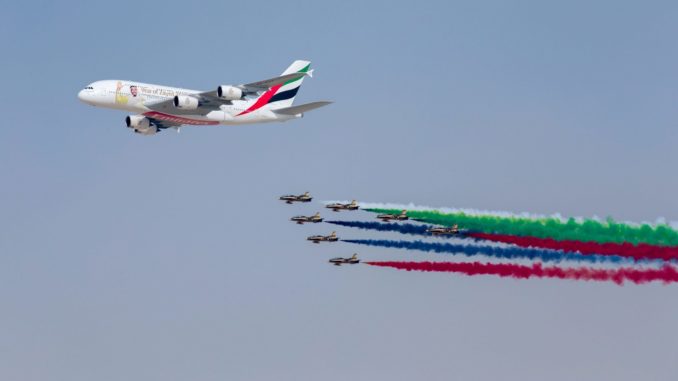 Emirates (EK/UAE) is set announce an order for 36 Airbus A380 aircraft at the Dubai Airshow giving a job boost for Airbus' site at Broughton.
The North Wales site produces wings for Airbus commercial aircraft range including the Airbus A380 and this order provides much-needed security for the employees on the A380 production line following a recent stagnation in orders.
Airbus hasn't received an order for the super-jumbo since 2015 leading many analysts believed the aircraft was facing termination making this lifeline even more poignant for the European airframer.
Emirates recently took delivery of their 100th Airbus A380 super-jumbo and is the largest operator of the type.
Airbus is currently looking at the feasibility of an A380Plus model, a re-engined A380 with increased range and capacity, but the reception from airlines has been luke-warm.
Around 6000 staff are employed at Airbus Broughton.