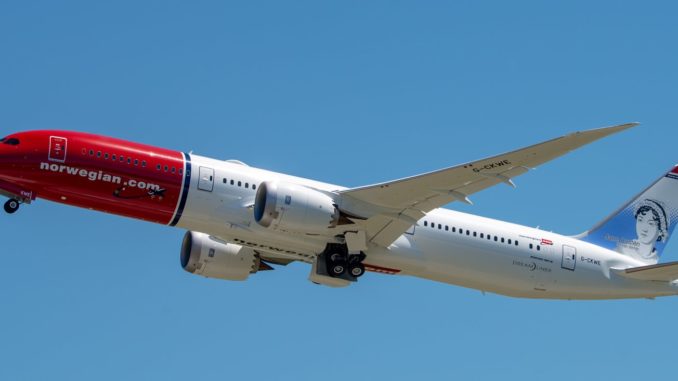 The latest British hero to make it onto the tail fin of a Norwegian.com aircraft is Jane Austen.
The Pride and Prejudice author now has her image on the tail of a Boeing 787-9 Dreamliner, G-CKWE, which flies from London Gatwick on long-haul routes.
The airline has always honoured iconic figures on the tails of its aircraft, using personalities that it says "symbolise the spirit of Norwegian by pushing boundaries, challenging the norm and inspiring others."
Jane Austen has become Norwegian's eighth UK tail fin hero  and joins the likes of children's author Roald Dahl, footballer Bobby Moore, pioneering pilot Amy Johnson, rock legend Freddie Mercury, aviation maverick Sir Freddie Laker, poet Robert Burns and explorer Sir Ernest Shackleton.
Norwegian's Chief Commercial Officer Thomas Ramdahl said: "As Norwegian continues its expansion in the UK, our 'tail fin heroes' offer us a perfect chance to pay tribute to some of the greatest Britons of all time. Jane Austen has inspired generations and it is a huge honour to have one of the greatest authors of all time adorn our aircraft."