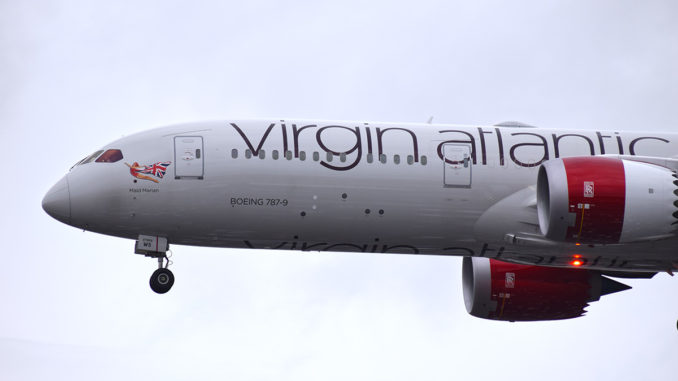 Virgin Atlantic and British Airways are both introducing low-cost long-haul fares to compete with airlines such as Norwegian.
Virgin Atlantic will be splitting its economy fares into three categories, Light, Classic and Delight – each with varying extras included. The basic light fare includes no hold baggage and just 10kg of cabin baggage.  Its classic and delight fares will offer one 23kg hold baggage with the delight coming with additional legroom seats.
British Airways basic offering also includes no hold baggage but does include a generous 23kg cabin bag allowance.
The move allows the two legacy carriers become competitive in the face of low-cost long-haul specialists like Norwegian who offer cut-price fares to the USA, South America and Asia.
Seat sizes and comfort are all about the same with 31″ of legroom but the legacy carriers seats are generally slightly wider than those onboard Norwegian's 787 Dreamliners. They also both offer in-flight entertainment (IFE) on seat back screens in the price. Norwegian offers Free wifi and films but you have to bring your own device to watch them.
Virgin Atlantic's Cheif Executive, Craig Kreeger said: "We know that one size doesn't fit all, and from spring our customers can afford to be choosy and still travel in the UK's leading economy cabin".
Speaking about British Airways basic a spokesperson for British Airways said "In April 2018, we will be introducing a new long-haul basic economy fare on selected transatlantic routes across our long-haul network with our joint business partners American Airlines, Iberia and Finnair.
"The new fare will give customers a lower price point and more choice and will include the new and improved in-flight meals now being served in our World Traveller cabin, a range of in-flight entertainment and complimentary headphones and blankets.
"They also include our generous hand baggage allowance and allocated seating"
Basic Fare Comparison
| Includes | Virgin Light | BA Basic | Norwegian |
| --- | --- | --- | --- |
| Checked luggage | No | No | No |
| Hang baggage allowance | 10kg | 23kg | 10kg |
| Free food and drink | Yes | Yes | No |
| Seat selection | No | No | No |
| In-flight entertainment | Yes | Yes | Free wi-fi and on-demand films on own devices |
| Legroom (787s) | 31 | 31 | 31-32 |
| Seat width (787s) | 17.5 | 17.5 | 17.2 |
Fares for both Virgin Atlantic and British Airways will be available from April 2018 when we will get a better idea of how the prices stack up against the low-cost specialists.