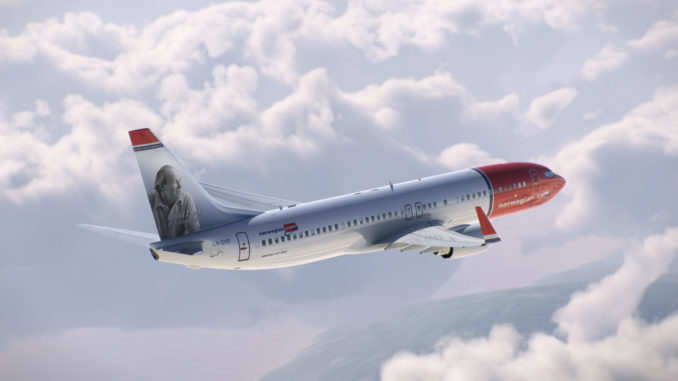 Norwegian's latest new route from Manchester Airport (MAN/EGCC) got underway today when it officially launched its service to Bergen (BGO/ENBR), Norway.
Bergen is Norway's' second-largest city & a UNESCO World Heritage City. It is known as the Gateway to the Fjords and visitors can now fly non-stop to the region from the North-West of England.
Magnus Maursund, SVP commercial Short Haul at Norwegian said: "We are delighted to offer passengers in the North West another affordable Norwegian service with the addition of our new route from Manchester to Bergen. Passengers travelling with us can enjoy our award-winning complimentary gate-to-gate Wi-Fi and modern comfortable cabin on new state-of-the-art aircraft".
Julian Carr, Aviation Director at Manchester Airport, added: "We're delighted to celebrate the launch of Norwegian's new service to Bergen today. We know it's a hugely popular route with people from the North West looking to visit Bergen and the surrounding areas and inbound with Norwegians coming to the North and especially to Manchester and Liverpool with our musical and sporting heritage."
The new route will operate twice-weekly on a Monday and a Friday using one of Norwegian's 186-seat Boeing 737-800 aircraft which comes equipped with free gate-to-gate Wi-Fi and live TV.
Flight Times
DY1345 departs Manchester 12.15 arrives Bergen 14.55 (Monday)
DY1344 departs Bergan 10.50 arrives Manchester 11.30 (Monday)
DY1345 departs Manchester 20.50 arrives Bergen 23.30 (Friday)
DY1344 departs Bergan 19.30 arrives Manchester 20.10 (Friday)