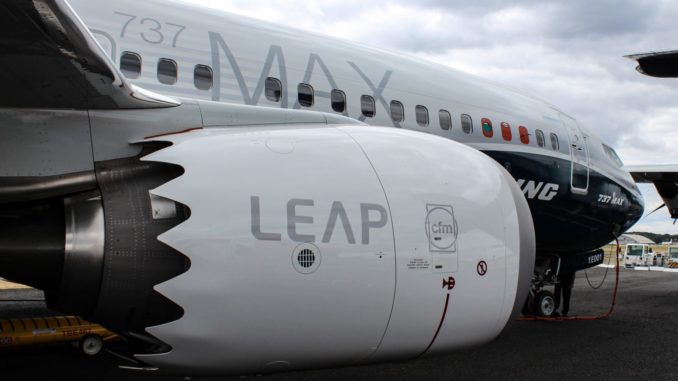 British Airways parent company, International Airlines Group (IAG), has given Boeing a boost at the Paris Air Show with a letter of intent for Boeing 737 Max aircraft.
The surprise move sees IAG commit to purchasing 200 of the Boeing 737 Max aircraft which are currently grounded following two fatal crashes being blamed on Boeing's MCAS system, unique to the Max.
The aircraft will be the 737-8 and 737-10 variants and will be powered by the CFM Leap engines.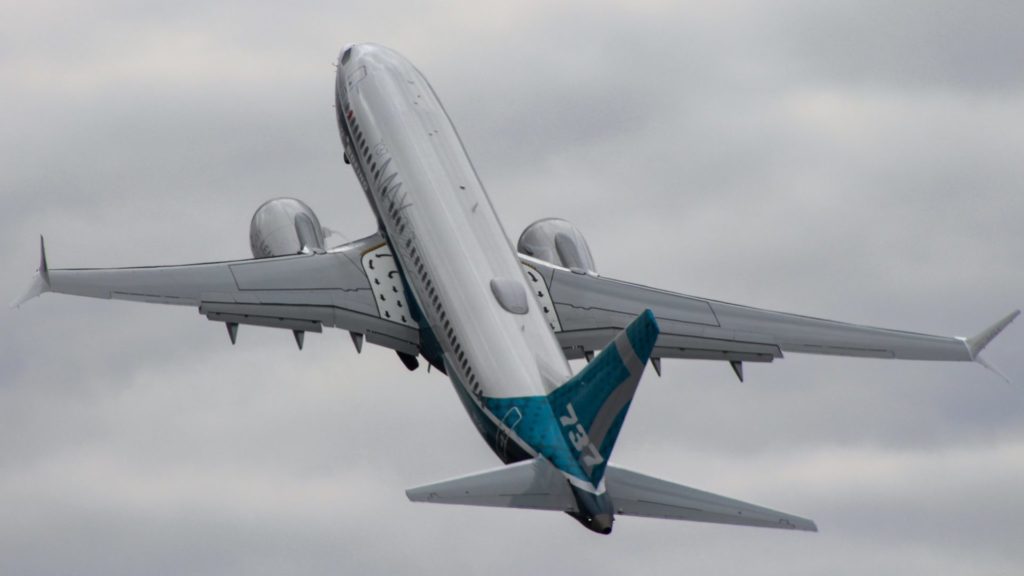 Willie Walsh, IAG chief executive, said: "We're very pleased to sign this letter of intent with Boeing and are certain that these aircraft will be a great addition to IAG's short-haul fleet. 
"We have every confidence in Boeing and expect that the aircraft will make a successful return to service in the coming months having received approval from the regulators".
The aircraft have been ordered for British Airways, Level and Vueling although the company did not disclose how many for each carrier.
IAG has also ordered 14 A321XLR aircraft, with the option of 14 more, from rival company Airbus.
The A321XLR was announced officially yesterday and has attracted significant interest form airlines with its class-leading 4,700nm range.
IAG has ordered eight of the type for Iberia and six for Aer Lingus and are likely to be used on transatlantic routes.
Speaking about the Airbus deal, Willie Walsh added: "The A321XLR has the same unit cost as a widebody long-haul aircraft which will enable profitable network expansion. This will strengthen both Dublin and Madrid hubs providing new transatlantic routes and additional flexibility for connecting passengers. These aircraft will also bring further cost efficiencies and environmental benefits."
Elsewhere on Day 2 of the Paris Air Show, ATR secured a deal for 105 aircraft from Nordic Aviation Capital. The deal sees the leasing company commit to 35 firm aircraft, with 35 options and purchase rights to a further 35.
Embraer received a firm order for two Embraer 195-E2s from Binter Canarias. Japan's Fuji Dream Airlines has been confirmed as the customer for two E175s.
Full Orders List Paris 2019
| Customer | Airline | Type | Status | Amount |
| --- | --- | --- | --- | --- |
| AirAsia | AirAsia | A321neo | Order Swap | 253 |
| Air Lease |   | A220-300 | Order | 50 |
| IAG | Level | 737 Max 8 | Order | 50 |
| IAG | Level | 737 Max 10 | Order | 50 |
| IAG | Vueling Airlines | 737 Max 8 | Order | 50 |
| IAG | Vueling Airlines | 737 Max 10 | Order | 50 |
| Saudia | Saudia | A320neo family | Option | 35 |
| Air Lease | Unknown | A321XLR | Order | 27 |
| Air Lease |  Unknown | A321neo | Order | 23 |
| United Airlines | United Airlines | E175 | Order | 20 |
| Nordic Air Capital |  Unknown | ATR 42-600 | Order | 20 |
| Nordic Air Capital |  Unknown | ATR 42-600 | Option | 20 |
| Nordic Air Capital |  Unknown | ATR 42-600 | Order | 20 |
| United Airlines | United Airlines | E175 | Option | 19 |
| Cebu Pacific Air | Cebu Pacific Air | A330-900neo | Order | 16 |
| Saudia | Saudia | A321XLR | Order | 15 |
| Saudia | Saudia | A320neo | Order | 15 |
| Nordic Air Capital |  Unknown | ATR 72-600 | Order | 15 |
| Nordic Air Capital |  Unknown | ATR 72-600 | Option | 15 |
| Nordic Air Capital |  Unknown | ATR 72-600 | Order | 15 |
| Cebu Pacific Air | Cebu Pacific Air | A321XLR | Order | 10 |
| Cebu Pacific Air | Cebu Pacific Air | A321neo | Option | 10 |
| Korean Air | Korean Air | 787-9 | Order | 10 |
| Korean Air | Korean Air | 787-10 | Order | 10 |
| Air Lease | Korean Air | 787-10 | Order | 10 |
| Virgin Atlantic Airways | Virgin Atlantic Airways | A330-900neo | Order | 8 |
| IAG | Iberia | A321XLR | Order | 8 |
| IAG | Iberia | A321XLR | Option | 7 |
| Virgin Atlantic Airways | Virgin Atlantic Airways | A330-900neo | Option | 6 |
| TAAG Angola Airlines | TAAG Angola Airlines | Q400 | Order | 6 |
| IAG | Aer Lingus | A321XLR | Order | 6 |
| IAG | Aer Lingus | A321XLR | Option | 7 |
| Cebu Pacific Air | Cebu Pacific Air | A320neo | Order | 5 |
| Air Lease |  Unknown | 787-9 | Order | 5 |
| Delta Air Lines | Delta Air Lines | A220-100 | Order | 5 |
| Middle East Airlines | Middle East Airlines | A321XLR | Order Swap | 4 |
| Air Antilles | Air Antilles | DHC-6 Twin Otter | Order | 2 |
| Binter Canarias | Binter Canarias | E175 E2 | Order | 2 |
| Fuji Dream Airlines | Fuji Dream Airlines | E175 | Order | 2 |
| Atlantic Airways | Atlantic Airways | A320neo | Order | 2 |