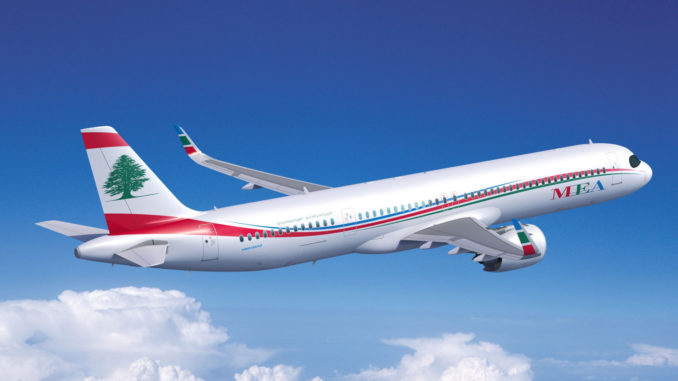 Orders for Airbus A321XLR and A330-900 boost Airbus Sales
The bi-annual International Paris Air Show got underway at Le Bourget yesterday with a big success for European air-framer Airbus.
The Toulouse based company confirmed that it was offering an Extra Long Range variant of its Airbus A321neo, dubbed A321XLR and it was an immediate success attracting orders from Air Lease Corporation (27) and Middle East Airlines MEA (4), MEA will be its launch customer for the type.
According to Airbus, the A321XLR will have a range of 4,700 nautical miles, the longest range of any single-aisle airliner, but will share all the common features of the A320 family making pilot transition simple.
Deliveries of the Airbus A321XLR are expected to begin in 2023.
Airbus also announced a raft of other orders including 50 A220-300's and 23 A321neo's for Air Lease Corporation along with 14 A330-900neo (8 Firm orders, 6 Options) for Virgin Atlantic.
In total Airbus secured £12bn worth of orders on Day 1.
Speaking at the Paris Air Show Air Lease Corporation's Executive Chairman, Steven F. Udvar-Hazy, said: "We've had tremendous success with the A321LR long-range version; now with the A321XLR, we will open a whole new dimension of routes up to nine hours of flight time."
Embraer also secured a deal on day 1 of the show with a firm order for 20 Embraer 175 E-Jets from United Airlines. It also took an option for 19 more of the type.
The total sales on Day 1 of the Paris Air Show 2019 total 153, somewhat down on previous years. Day 1 in 2017 saw 413 aircraft sold and 2015 saw 453.
In contrast to Airbus, Boeing spent the day fending off questions about the Boeing 737 Max family which it admitted, it didn't know when it would be back in the sky. The Seattle based company was dealt a further blow when General Electric (GE) recently announced that a problem with its GE9X engine would delay the first flight of its Boeing 777X until later this year.
Boeing has not yet received any orders at the this years Air Show.